We are no longer taking registrations for this program.

In this pivotal moment of collective awakening, we have a powerful opportunity to cultivate radical belonging.
With more than a decade of experience in educating and inspiring yoga professionals in the realm of yoga service—as it relates to issues of power, privilege, and justice—the Yoga Service Council is uniquely positioned to help this important effort.
Join our cadres of experts, thought leaders, and grassroots organizers to build community and explore the intersection of yoga and social justice issues at our annual conference—held in a dynamic new virtual format.
Through lively group plenaries, focused breakout sessions, optional meditation and movement practices, and a unique "home community" experience, you learn to:
Develop a greater awareness of your own work toward healing
Understand collective liberation and an intersectional approach to yoga
Cultivate radical belonging in your home setting
Learn a horizontal leadership model that's collaborative and emergent
You'll leave the conference with a renewed sense of purpose as a member of a dynamic community working for individual and collective change—and a new way of looking at what it means to be a service-based leader.
Join live, beginning on Friday, May 7, 2021, 7:00 p.m. EDT (4:00 p.m. PDT). For registered participants, the conference will be available on demand after the live session is complete.
---
Who Is This Workshop For?

This conference is appropriate for all individuals who are interested in cultivating radical belonging in their communities, curious about complex issues of intersectionality in yoga, and dedicated to broadening their knowledge of the field of yoga service. You do not need to be a yoga teacher to join us—social workers, health care providers, school teachers, counselors, researchers, and others from various backgrounds will benefit from this conference.
---
Continuing Education Credits & Scholarships
Attending the entire 2-day event qualifies as 8 continuing education credits for Yoga Alliance registered teachers. Attendees can receive a certificate of attendance post-conference to verify their attendance.
---
Schedule
FRIDAY, MAY 7
7:00-7:45 p.m. EDT (4:00-4:45 p.m. PDT)
Welcome to the Celebration
With Rajni Tripathi, Lynne Staropoli Boucher, Daniel Hickman, Tiffany Beatty, Steve Kane, and Yoo-Jin Kang
Join us for this lively and festive conference opening! We gather with many of the original founders of the yoga service movement, conference participants, presenters from the past 10 years, and many newcomers interested in joining the yoga service community.
7:45-8:30 p.m. EDT (4:45-5:30 p.m. PDT)
The Legacy of Yoga Service
With Mark Lilly, Jennifer Cohen Harper, and Leslie Booker
The founders of Yoga Service Conference share stories, highlights, and inspirations that led to the creation of the yoga service field a decade ago. You have a chance to hear their wisdom and perspective about how the field of yoga service has evolved and expanded through the years.
8:30-9:00 p.m. EDT (5:30-6:00 p.m. PDT)
Socializing & Music
Participants will have the option to join either a sound bath or a yoga dance party. We hope everyone has a chance to participate and receive what they need, as we close the first day of our conference.
SATURDAY, MAY 8
11:00-11:20 a.m. EDT (8:00-8:20 a.m. PDT)
Group Welcome
With Lynne Staropoli Boucher and Marshawn Feltus
Join us for movement and meditation to prepare our minds, bodies, and spirits for deep learning as well as brief community building practices.
11:20 a.m.-Noon EDT (8:20-9:00 a.m. PDT)
Home Community
All are invited to experience the heart of the yoga service vision: "the practice of community." In Zoom rooms, you'll gather with four or five individuals from across the country to share conversation (with guiding questions) about the joys and challenges of yoga service work.
Noon- 12:15 p.m. EDT (9:00-9:15 a.m. PDT)
Break with option to participate in guided movement or meditation practice
12:15-1:30 p.m. EDT (9:15-10:30 a.m. PDT)
Choose Your Breakout Session
The Needs of Today's Youth
With Ali Smith, Atman Smith, and Andres Gonzalez—Holistic Life Foundation
Gain a deeper understanding of the needs of today's youth in diverse environments, and learn new yoga and mindfulness skills to help fulfill those needs. You will learn youth engagement principles, teaching philosophies, and strategies for working with "problem" students, while exploring methods to make the whole approach practical and, most of all, fun.
Mindful of Whiteness: Using Contemplative Practices for Anti-Racist Work
With Danielle Rousseau, Dani Harris, and Dr. Kelsey Evans-Amalu
With radical self-care as our anchor, we approach our teaching and practicing through the lens of justice-oriented best practices. This program forefronts how those with privilege are called to do the active work of anti-racism.
Yoga and Our Identities, Intersections & Practice
With Stephanie Hicks—Yoga for Black Lives
Explore your social identity (gender, class, race, and sexual orientation) and how these identities have impacted your yoga practice. Look at how we've at times contributed to—and prevented—radical inclusivity in our yoga spaces.
Radical Action & the Path of Service
With Matt Jared, Jenny Jared, and Nelson Castro—United We Om
In the work of yoga service, we are "radicals" committed to realizing the truth of who we all really are, by taking "radical" actions in the world. Experience the practices that are at the heart of United We Om's service work, alongside cofounders Matt Jared and Jenny Jared, and board member Nelson Castro, and discover the path of service that you are meant to walk.
1:30- 2:00 p.m. EDT (10:30-11 a.m. PDT)
Lunch Break
2:00-3:00 p.m. EDT (11:00 a.m.-Noon PDT)
Yoga in the World
With Rolf Gates, Rajni Tripathi, and Eric Phamdo
Take part in an interactive conversation about yoga service and our current world environment with Rolf Gates, a former social worker and United States Airborne Ranger, who has practiced meditation for more than 25 years.
3:00-3:15 p.m. EDT (Noon-12:15 p.m. PDT)
Break with option to participate in guided movement or meditation practice
3:15-4:30 p.m. EDT (12:15-1:30 p.m. PDT)
Choose Your Breakout Session
Creating Trauma-Informed & Recovery-Centered Healing Spaces
With Yoo-Jin Kang
Learn holistic and accessible ways to create trauma-informed and recovery-centered healing spaces with Yoo-Jin Kang, senior training and technical assistance specialist at Futures Without Violence. We discuss how different forms of trauma, including racial trauma, impact both instructors and students in the classroom, and the critical need for intersectional frameworks when discussing topics related to wellness, trauma, and recovery.
Foundations of Connection: Antiracist Practices Within the Community
With Aki Hirata Baker and Sunder Ashni
We examine identity as an entry point to our relationships within ourselves and society. We look at how we identify, how others identify us, and what we identify with gives us an opportunity to show up with more awareness. As we are culturally shifting and finding out what it means to belong, we have an opportunity to recreate communities and systems that are rooted in holistic liberation.
Tending to the Spirit – An Indigenous Medicine Healing
With Asha Frost—Indigenous Medicine Woman
Join Indigenous medicine healer Asha Frost for a sacred circle of teachings, healing and reconnection, along with ceremony to activate our Ancestral Connection and wisdom. Our experience will involve journeying, visioning, and restoration so that we can walk in wholeness and wellness.  
Radical Belonging in Our Bodies: Confronting Bias, Shame, Fatphobia, Sizeism & Ableism in Ourselves and Yoga Culture
With RW Alves
Ableism, fatphobia, sizeism, racism, colorism, and many other forms of oppression try to rob us of our birthright of full and radical belonging in our own bodies. How do we confront these forces in yoga spaces? How do we dismantle the ways we've internalized these hierarchies of bodies in the ways we treat ourselves and relate to our own embodiment? In this session, we use self-reflection, discussion, movement, and somatic practices to cultivate radical self-love, body-love, and self-affirmation, to begin dismantling these systems in ourselves, and to imagine and plan for how to dismantle them in our yoga culture.
4:30-4:50 p.m. EDT (1:30-1:50 p.m. PDT)
Home Community
Gather with members of your home community and have the opportunity to share insights and highlights from your conference experience.
4:50-5:15 p.m. EDT (1:50-2:15 p.m. PDT)
Future of Yoga Service
Join the Yoga Service Council's executive director and board members to hear their vision for the future of yoga service in the U.S. and beyond.
5:15-5:30 p.m. EDT (2:15-2:30 p.m. PDT)
Conference Closing
Don't miss this celebratory closing where we share breaking news about upcoming yoga service programs, and reveal raffle prize winners.
---
Teachers
Rajni Tripathi, E-RYT 500, YACEP (she/her) is the executive director of Yoga Service Council. For over a decade, Rajni has been helping others live awake and aware through developing mental and emotional resilience.
Daniel Hickman (he/him) teaches meditation and adaptive yoga for patients in the Military Advanced Training Center & Adaptive Recreation Center at The Walter Reed National Military Medical Center in Bethesda, Maryland, via the Exalted Warrior Foundation. He directs his Multidisciplinary Yoga Teacher Training at The Center for Mindful Living in Washington, DC, and is an active mentor with the Insight Meditation Community of Washington.
Steve Kane (he/him) is a board member and treasurer of Yoga Service Council, a student of yoga for 18 years, and a yoga and mindfulness teacher. Steve first attended the Yoga Service Conference in 2013 while teaching yoga and coping skills to JBFCS opportunity youth students at Yoga Shivaya in Tarrytown, New York.
Tiffany Beatty (she/her) a board member of Yoga Service Council, spent the last 22 years as an HR/People Operations executive in the Chicago technology community, making inclusion, belonging, vulnerability, and compassion core competencies of the organizations she worked with. Tiffany is a certified life coach and health coach, and founder of Wellness from Within Coaching.
Andres Gonzalez, MBA (he/him) is a cofounder of the Holistic Life Foundation. For 19 years, Andres has taught yoga to diverse populations throughout the world, including public and private schools, drug treatment centers, mental crisis facilities, homeless shelters, wellness centers, colleges, and corporations.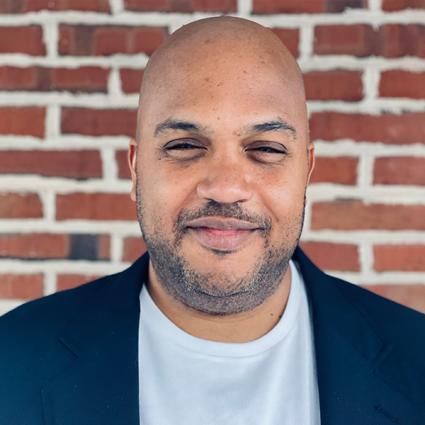 Ali Smith (he/him) has more than 20 years of experience teaching yoga, pranayama, and meditation internationally, focusing in his hometown of Baltimore, Maryland. He cofounded the Holistic Life Foundation with his brother Atman Smith and Andres Gonzalez in 2001, and served as executive director for 19 years.
Atman Smith (he/him) cofounded the Holistic Life Foundation with his brother Ali Smith and Andres Gonzalez in 2001. Since then, the Holistic Life Foundation has brought yoga and mindfulness programs to nearly 5,000 youth and 1,000 adults, focusing on underserved communities and high-risk youth in Baltimore City Public Schools, as well as drug treatment centers, wellness centers, and colleges.
Rolf Gates is a former social worker and United States Airborne Ranger who has practiced meditation for more than 25 years. He conducts 200/500-hour Vinyasa intensives, retreats, and 200/500-hour teacher trainings online, throughout the United States, and abroad.
Eric Phamdo (he/him) brings his global experience in the nonprofit and social impact sector to his role as a program officer at the Ralph C. Wilson, Jr. Foundation in Detroit. His passion for catalyzing personal change and connectedness to community is also what drives his yoga practice and teaching.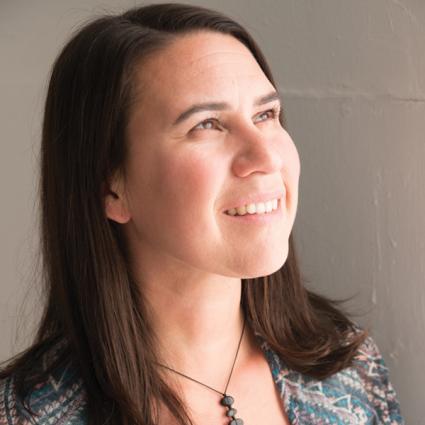 Jennifer Cohen Harper, MA, E-RYT, RCYT is an educator, author, and mother, who works to support children, teens, and families in the development of strong inner resources through the tools of yoga and mindfulness. As the founder of Little Flower Yoga Jennifer brings embodied mindfulness programing and education to schools and community organizations nationwide.
Sunder Ashni (she/her) is a flower essence therapist, Integrated Energy Therapy® Practitioner, Reiki Master, healing channel, educator, and a private practitioner of Somatic Experiencing, born and raised in Brooklyn, New York, with rich roots in the island of St. Vincent and the Grenadines.
Lynne Staropoli Boucher (she/her) serves as chair of the board of directors for the national Yoga Service Collective and is deeply dedicated to integrating yoga and social justice. An interfaith minister by training, Lynne's yoga service work has included yoga with refugees, the elderly, and urban youth.
Marshawn Feltus is a Chicago West Side native and owner of ACT Yoga, the first yoga studio in Chicago's Austin community. He is certified in crisis prevention and conflict resolution, trained in mindfulness life style redirection and trauma dissection. He is also a program facilitator for adjudicated/detained youth and adults.
Nelson Castro (he/him) is a teacher with United We Om, who shares bilingual yoga, breathing, and meditation with immigrant minors in foster care, low-income adults, and teens living in supportive housing. His focus is in developing community strategy with a commitment to training dynamic and forward-thinking teams.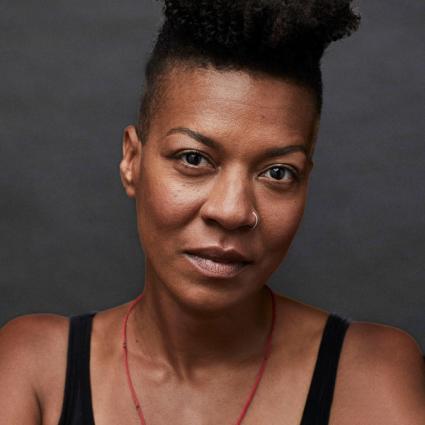 Leslie Booker (she/her) is a 2020 Sojourner Truth Leadership Fellow through Auburn Seminary, and was voted by her peers as one of the 12 Powerful Women in the Mindfulness Movement on Mindful.org. Leslie is a cofounder of the Yoga Service Council at Omega Institute and the Meditation Working Group of Occupy Wall Street.
Asha Frost (she/her) is an Indigenous medicine woman, author, and founder of Sacred Membership, a global online medicine circle community. She has served thousands of people in her work in private practice as a healer, homeopath, teacher, and leader.
Matt Jared (he/him) is the executive director and cofounder of United We Om, a yoga 501(c)(3) nonprofit that shares accessible yoga, meditation, and breathing practices directly with trauma-impacted and under-resourced communities.
Jenny Jared, E-RYT 500+, YACEP (she/her) is cofounder and programming director of United We Om, a 501(c)(3) nonprofit that shares accessible yoga, meditation, and breathing practices directly with trauma-impacted and under-resourced communities.
RW Alves, C-IAYT, SEP, E-RYT500 (she/her and they/them) is a social justice educator, certified yoga therapist, yoga teacher trainer, and Somatic Experiencing Practitioner based in Seattle, Washington. Her work in the world and in yoga is informed by her experience as a fat white queer femme with a lifelong involvement in social justice and activism.
Yoo-Jin Kang (she/hers) is a 200-hour certified Yoga instructor, Reiki I Energy Healer, and wellness practitioner based in Washington DC. Yoo-Jin's background is rooted in public health, linguistics, violence prevention, and mindfulness-based healing and facilitation with a passion for integrating trauma-informed care and anti-racist principles into her healing practices and day-to-day work.
Aki Hirata Baker (she/her) is a teacher, healing practitioner, community organizer, and founder of MINKA brooklyn, a collectively-run healing space that centers the work to heal from all forms of social oppressions to restore an un-capitalistic approach to the "business of being well."
Dani Harris (she/her) is a secondary school educator who provides leadership in the field of mindfulness, resilience, and yoga in the US, Canada, and the UK. She is cofounder of Rebel Breath, a social enterprise dedicated to ensuring that every person has access to breath-centered, resilience-building practices.
Danielle Rousseau (she/her) is an assistant professor at Boston University, a licensed therapist, a scholar activist and justice educator, and a certified yoga teacher. She has served as a trauma therapist in carceral settings and in communities doing crisis response and victim advocacy.
Mark Lilly (he/him) shares the practice of yoga and mindfulness with thousands of youth as founder of both Street Yoga and Rebel Breath. He is also a cofounder of Yoga Service Council and Each Amazing Breath.
Stephanie Hicks, PhD, RYT-200 (she/her) is founder of Yoga for Black Lives, which supports resistance to state-sanctioned violence against Black life by giving people the opportunity to take part in a life-affirming and life-sustaining practice. She teaches in the University of Michigan's Program on Intergroup Relations, where she's a faculty member.
Kelsey Evans-Amalu (she/her) is a professor of social studies education and star of PBS's Happy, Healthy Kids, whose work focuses on the use of mindfulness, empathy, and compassion in K-12 and higher education.
---
Tuition & Fees
We are no longer taking registrations for this program.
 
Standard Tuition: $109
This is the price of your workshop. Choosing this price helps Omega continue to retain world-class teachers and sustain classroom facilities.
 
Tier 1: $59
This is our partially subsidized price for those with temporary or minor financial need.
 
Tier 2: $29
This is our fully subsidized price for those in need of deeper financial assistance.
---
Lost Your Link?
Have you lost the link you received to view your online course? Please make sure that you are logged in to Omega's website. Then go to your Profile page and look for the "My Online Courses" tab (under "More" on a mobile device). Your online courses are always kept there.
---
FAQ
How can I register for a live stream or purchase an online product?
You can purchase any of Omega's online learning products exclusively through eOmega.org using Visa, MasterCard, Discover, or American Express. Registration is only available online (and not by phone).
You will find a registration box on the left side of the page of the program you would like to register for. Click "Register."
If you have an eOmega.org account you can log in to register. You must create an account to register.
Once you have completed the checkout process, you will receive a confirmation email containing a unique link to access your product. If you purchased a live stream, you will also receive a reminder email on the day of the event. Please note that registration for online programs can only be done online, not by phone.
How do I view my purchase?
You will be sent a confirmation email after you register for your product. It contains a link to view the live event or on demand page. Please keep this email in an easy to find spot and check immediately to make sure the link is working. If you lose or delete this email, click here to have another sent to you.
You can also find your videos on your account page. Under the "My Orders" tab, click the "Access Workshop" link.
What is your refund and/or cancellation policy?
All online learning sales for live video streaming, on demand, and online workshops are final. No credit or refund is available. Omega reserves the right to cancel a program at any time. If Omega cancels a program, you will receive a full refund.
If I purchase a live stream or online workshop, can I share my link with a friend?
The email confirmation link that you will receive from Omega is non-transferable. It will only work for one dedicated IP address per household. If you have more than 1 computer or video-enabled device in your home, you will be able to watch the video stream simultaneously on each device, but you would not be able to share the link with a friend.
Are Omega's online products compatible with tablets and mobile devices?
Omega's video event page is responsive and will work on any of your Wi-Fi enabled devices, including your computer, laptop, tablet, and/or smart phone. There may be unique cases when a live stream is only available on desktop and laptop computers.
Is there a required bandwidth for streaming Omega's video learning sessions within the platform?
A 5 Mbps internet connection is recommended for the course streaming video elements. If you are using WiFi over an iPhone or Android and your connection is poorer, it may lower the quality of streaming.
Will an archive of a live event be available to watch at a later date?
Some live events will have archived videos available on demand for a specified number of days after the event, depending on the event. If a program is available on demand, an archive of the live event will typically be available immediately following the event.
How do I watch an archived version of a live event?
The archived version of a live event is accessible through the link in your confirmation email or the "Access Workshop" link on your profile page. Once you have accessed the on demand player page, you can watch any of the video segments by selecting them through the on demand dropdown menu. If you purchased limited access to a streaming event, you will only be able to watch those selected segments.
When should I log on to watch a live event?
You will receive a reminder email on the day of the live event. We encourage you to log on 5-10 minutes before the event begins. You will see a countdown clock before the event begins. When the live event becomes available, the screen will change. You may need to refresh your page or click play to begin viewing. You may also see a pre-streaming video before the actual live event begins.
What happens if I join a streaming event already in progress?
All of Omega's streaming events have a live DVR rewind feature. If you join an event already in progress, you can simply rewind by clicking the status button on the status bar at the bottom of the video player and dragging it back to the beginning.
If you leave a live and/or on demand video event early or accidentally close your browser, you can easily access where you left off in the broadcast by clicking and dragging the status button to move forward to where you were when your browser session ended.
How do I use the chat during a live video event?
Omega uses Chatroll to facilitate our live chat during an event.
Once you have logged in, simply type in your thoughts or questions using the comment box on the player page and click the "Post as…" button in the bottom right-hand corner of the comment box to submit.
You are solely responsible for your interaction with other users, whether online or offline. Omega is not responsible or liable for the conduct or content of any user. We reserve the right, but have no obligation, to monitor or become involved in disputes between you and other users. Exercise common sense and your best judgment in your interactions with others when you submit or post any personal or other information.
Why am I only able view the video, but not hear the speaker?
When you log in to watch a live event, please make sure that the volume on your computer is turned up. Prior to the beginning of an event, you may only see a pre-streaming video feed and the sound will go live at the start of the event. If the sound drops out during a live event, please let Omega's administrator know by utilizing the Tech Chat functionality located on the lower right side of the video page.
Why am I only able to hear the event? Why is the picture out of synch with the sound?
Please make sure that you are using the most recent browser version and have enough bandwidth. From time to time, you may experience a delay with picture and sound. If you experience any issues with the quality of the event experience, please let Omega's administrator know by utilizing the Tech Chat on the lower right side of the video page.
How do I reach an administrator for other concerns?
Please email onlinelearning@eomega.org for additional support. Your questions will be answered during business hours, Monday through Friday.
For any other questions, please see Omega's Terms & Conditions.