Season 1 of Omega's award-winning podcast, Dropping In, offers a fly-on-the-wall experience of classes at Omega.
Join longtime public radio host Karen Michel, as she 'drops in' on workshops, and then debriefs with the artists, climate change provocateurs, spiritual teachers, and health experts teaching the classes.
New to podcasts?  Check out our handy podcast FAQ to get you started.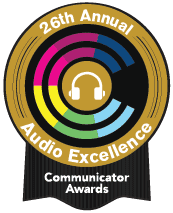 Bonus Episode: Sherri Mitchell

Native American activist, author, and indigenous rights lawyer, Sherri Mitchell, considers the job of preserving her Wabanaki ancestry a sacred responsibility. In this bonus episode of Dropping In, Mitchell recalls the community elders that nurtured her early potential and shares her plea for humanity to honor Mother Nature.

Bonus Episode: Nina Rao

Nina Rao has her grandfather to thank for setting her on the path to sacred chant. It took many years and several professional pit stops—including commercial banking—before she found her way to kirtan and to becoming the musical assistant and business manager for Krishna Das (KD).

Bonus Episode: Krishna Das

This bonus episode features insights and performances recorded at Grammy-nominated musician Krishna Das's 2019 Omega workshop. Listen to "KD" explain the power of repetition in chant for connecting with the divine and how the lack of early belief systems in his family shaped him.

Don Miguel Ruiz, Jr.

In his book, "The Five Levels of Attachment," Mexican-American author and shaman Don Miguel Ruiz, Jr. describes the five guideposts for gauging how attached we are to any particular belief, whether ours or someone else'. In his Omega workshop, he encourages participants to use these wisdom teachings to regain the power to make their own decisions.

Paul Hawken

Paul Hawken thinks we can solve the world's toughest climate challenges. He takes the stage at the Drawdown Learn Conference, held in collaboration with the Omega Center for Sustainable Living, to tell us how. Hawken talks about his entrepreneurial path from an unfocused Northern California youth to health food promoter to Project Drawdown, a global NGO aimed literally at fixing the world.

Bonnie St. John

Paralympic athlete, Rhodes scholar, and author Bonnie St. John knows about resiliency. She was born with one leg shorter than the other. And at the age of five, she made a tough decision to amputate it. After many surgeries, St. John learned to live life to the fullest—walking, running, and skiing with a prosthetic limb. In her workshop at Omega, she asked women to look deep inside to see what they need to let go of, to live their lives with purpose, creativity, and passion.

Winona LaDuke

Native American economist, ecologist, and activist Winona LaDuke shares traditional teachings from her Anishinaabeg culture about the sacredness of water and the spirits who watch over them. With this wisdom, she encourages us to take responsibility and care for the precious resources of the planet.

Richard LaMarita

Ayurvedic chef Richard LaMarita leads Omega workshop participants in the preparation of three meals while he shares the theory of Ayruvedic cooking, the ancient Indian path to good health through food.

Anne Haven McDonnell

Poet Anne Haven McDonnell says that encountering the natural world is encountering the mystery. In part two of our exploration of Orion Magazine's environmental writer's workshop, a bear peers in the window of the classroom at Omega. That close encounter with wilderness inspires McDonnell to read her own bear poem as well as others exploring the kinship between humans and animals.

Major Jackson

Writing poetry about the environment can be a lot of things. In the first of 2 parts, we drop in on Orion Magazine's environmental writer's workshop and learn from distinguished poet Major Jackson. Jackson intertwines the rural, the urban, and the cultural into his work.

Joan Borysenko

Harvard educated cell biologist and licensed psychologist Joan Borysenko explores the physical, emotional, and spiritual factors to aging with sass and class. Laughter, a sense of purpose, and eating chocolate slowly are some of the tools Borysenko recommends for addressing the very real challenges of aging.

Tim Olmsted

For the premiere of Omega Institute's podcast, leading Buddhist teacher and President of the Pema Chödrön Foundation Tim Olmsted explores Siddhartha, our monkey mind, the four immeasurables of buddhist thought, and how meditation can change our world.