Season 2 features teachings and practices from some of Omega's most memorable workshops and conferences, selected from our archives by Emmy award-winning producer and director of digital media at Omega, Cali Alpert.
New to podcasts?  Check out our handy podcast FAQ to get you started.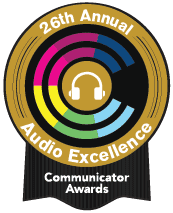 Pema Chödrön

In this episode from Omega's 2011 Living Beautifully With Uncertainty and Change Retreat, beloved American-born Buddhist nun Pema Chödrön shares a 12-minute teaching on patience, coping with daily annoyances, and swimming in the middle of the river.

Ani Trime

In this episode from Omega's 2005 Overcoming Obstacles Conference, the late Buddhist nun, Ani Trime Lhamo, offers a 22-minute talk on coping with a complaining mind. The talk includes a 9-minute meditation practice (beginning at 6:08) to help release negative thoughts.

Sharon Landrith

This offering from spiritual counselor Sharon Landrith is a 43-minute seamless, guided meditation, where even the introduction is part of the experience. It is excerpted from Omega's 2018 Love Arising From Stillness retreat.

Mallika Dutt, Tony Porter, and Elizabeth Lesser

In this potent 35-minute conversation, Mallika Dutt, Tony Porter, and Elizabeth Lesser share stories and perspectives on gender socialization in modern times. Mallika ends the episode (beginning at 29:57) with a short visualization practice to promote interdependence.

Rhonda Magee

In this poignant teaching originally recorded at Omega's Being Fearless Conference in 2017, best-selling author and mindfulness teacher Rhonda Magee honors her African-American heritage and discusses mindfulness for social justice. She also leads a 6-minute standing meditation practice (skip to 25:09) that celebrates the stories that make up your own unique heritage.

Roshi Joan Halifax

Today, Roshi Joan Halifax offers a stirring 26-minute lecture on being a "war baby," early lessons in unconditional love, and what it really means to be of service, all from Omega's 2013 Women and Power Retreat. Later, she leads a 14-minute mindfulness practice (starting at 27:38) and shares her core teaching: cultivating a strong back, soft front.

Holistic Life Foundation

Today, the cofounders of the Holistic Life Foundation begin this 38-minute conversation, originally recorded at the Making Peace with the Earth Conference in 2018, with a 13-minute lovingkindness meditation practice. Later, they share the nature-based lessons from their childhoods that inform their work with underserved kids.

Jack Kornfield

In this 12-minute episode, celebrated Buddhist mindfulness teacher Jack Kornfield offers up a lovingkindness meditation from Omega's 2013 Neuroscience of Well-being, Mindfulness & Love Workshop in New York City.

Rev. angel Kyodo williams Sensei

Join Rev. angel Kyodo williams Sensei for a 19-minute conversation about the illusion of separateness, originally recorded at Omega's 2015 Women & Power Conference, plus a 7-minute meditation practice to help you re-center (starting at 11:00).

Jon Kabat-Zinn

In this 22-minute episode recorded at Omega's 2017 Being Fearless Conference, Jon Kabat-Zinn discusses how presence and wisdom must be cultivated—then offers a "dropping into being" practice.

Sharon Salzberg

Join Sharon Salzberg for a short, snackable, 8-minute lovingkindness meditation, excerpted from Omega's 2006 Women & Power Conference.