Included in your All-Inclusive Stay are 3 delicious, gourmet vegetarian meals per day served in Blue Spirit's dining room.

Dining Room Hours

Breakfast     

7:00 a.m.-9:00 a.m.

Lunch         

Noon-1:30 p.m. 

Dinner     

6:00 p.m.-7:30 p.m.
---
Dining at Blue Spirit
Cuisine at Blue Spirit includes three delicious consciously prepared gourmet vegetarian meals a day, with focus on local and organic sources. Locally sourced fresh fish is served three evenings per week and eggs every morning along with breakfast; cheese is also regularly available and buffet always provides vegan and gluten-free options. To accommodate food restrictions and allergies there is a Pure Food option, offering veggies, grains and legumes cooked without any seasonings or oils.
Meals are served buffet style in the open-air dining room, where you can gaze out at the ocean and the surrounding jungle while you enjoy conversation with other guests.
Beverages and healthy snacks are available at the Blue Spirit Café, for an additional fee.
---
COVID-19 Dining Protocols
Enhanced food safety and hygiene protocols for dining, including glass barrier at buffet line to allow staff server with mask and glove to plate food choices.
---
The Blue Spirit Cookbook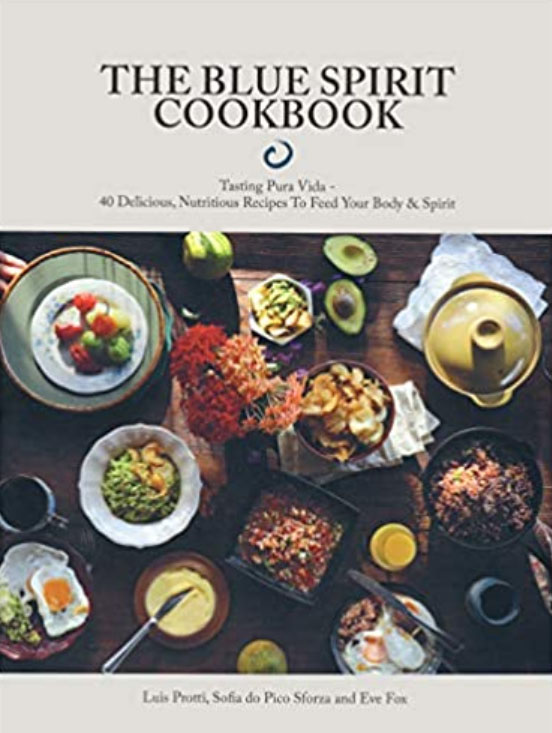 The Blue Spirit Cookbook is available for purchase on Amazon. 40 delicious, plant-based favorites that will nourish your body and feed your spirit.
Food is life. We hope this book will contribute to your well-being and give you a little taste of Costa Rica's Pura Vida!