2017 Teachers
Robert "Skip" Backus is chief executive officer of Omega and founder of the Omega Center for Sustainable Living (OCSL). He helped lay the foundation for Omega's environmental and conservation initiatives, including campus recycling and composting, sustainable purchasing and support of local agriculture, water conservation, and 100% sourcing of campus electricity from wind and solar technology.
Laura Weiland is director of the Omega Center for Sustainable Living (OCSL), and architect of the Ecological Literacy Immersion Program (ELIP). Laura has been imagining, designing, and creating nontraditional educational experiences since she was 15. Her studies and experience span from biology, farming, permaculture, and eco-social design, to an MS degree in sustainable development with a focus in community development.
Connor Stedman is an agroforester, ecological designer, and wilderness educator based in the Hudson River Valley. We are excited to have him join us again as lead faculty during ELIP 2017. He has spent the last decade supporting students of all ages to build deep connections with the natural world as their ecological home. Connor works with AppleSeed Permaculture and the Greenhorns to envision and design new patterns of regenerative land stewardship.
Abrah Jordan Dresdale, MA, is a visionary social permaculture designer and teaches at University of Massachusetts-Amherst. Her current projects include: a prototype Jail-to-Farm-to-College & Employment Program; an educational platform for Carbon Farming Solutions; developing pathways for intergenerational healing and cultural restoration. www.abrahdresdale.com
Lois Guarino, Omega's chief operations officer, created Omega's People and Culture department. Her focus is on developing every aspect of the campus as a meaningful part of a learning community while exploring the concept of compassionate service at work as a spiritual development path. She is also an artist and writer and teaches classes on leadership, work/life balance, and the creative process.
Tama Jackson, is the lead naturalist, tracker, and soil biologist on all design projects at AppleSeed Permaculture. Tama was certified as a permaculture designer at the Regenerative Design Institute, as a Non-Violent Communication leader and trainer at BayNVC, and organizes eco-social and regenerative agriculture events, including the 2012 Carbon Farming Course and the annual Northeast Permaculture Convergence. AppleSeedPermaculture.com
Ken Kuter is the Audio/Visual Manager in the Production department of Omega Institute. He spearheads Omega's composting initiative combining the waste streams of the kitchen, garden and grounds to educate and demonstrate on-site composting at a residential scale. He received his education from Master Composter Brian Hennessey and has consulted on farm and garden scale compost design throughout the U.S.
Shabazz Jackson and Josephine Papagni are interested in building community capacity, addressing the social changes required to implement new behaviors towards consumption and waste. Based on permaculture principles, they have been able to achieve a dramatic reduction to waste streams, while enabling sustainable land management and food systems. GreenwayNY.com
Pete A. Muñoz, PE, LEED AP, cofounder of the eco­design organization SEEDS and senior engineer at Biohabitats, is a certified wastewater treatment plant operator. His areas of expertise include wastewater management, constructed wetlands, ecological design, and climate change solutions. Biohabitats.com
Ricky Baruc and Deb Habib, EdD, are founders of SeedsOfSolidarity, a visionary solar-powered farm and education center in Massachusetts that provides people of all ages with the inspiration and practical tools to use renewable energy and grow food in their own communities. Baruc and Habib share their 30 years' of real-life experience growing food, while building a resilient community and a thriving relationship.
Steve Gabriel is an ecologist, educator, author, and forest farmer who has lived most of his life in the Finger Lakes region of New York. He cofounded the Finger Lakes Permaculture Institute and currently works for cooperative extension in the Department of Horticulture at Cornell, focused on permaculture and agroforestry research and education.WellspringForestFarm.com
John Todd, PhD, is cofounder and president of Ocean Arks International, and founder and chairman of John Todd Ecological Design, Inc., an international design, engineering, and natural resource planning firm. Author of more than 200 articles and seven books, he is the inventor of Eco Machines for the treatment of wastes, production of foods, generation of fuels, and restoration of damaged aquatic environments. ToddEcological.com
Dave Jacke is author of Edible Forest Gardens, a popular reference for ecological designers in temperate climates. He has designed, built, and planted landscapes, homes, farms, and communities across the United States, as well as overseas, and is cofounder of Land Trust at Gap Mountain in Jaffrey, New Hampshire.
Ken Greene started the Hudson Valley Seed Library in 2004 while working as a librarian at the Gardiner Public Library, in Gardiner, New York. Having developed a strong interest in preserving heirloom seed varieties, he decided to add them to the library catalog so that patrons could "check them out," growing them in their home gardens, and then "return" saved seed at the end of the season. SeedLibrary.org
Keith Zaltzberg, founding principle of the Regenerative Design Group, is an environmental designer and teacher with over 15-years of professional experience designing and managing regenerative landscape systems. Through his work as a designer and an as university instructor, Keith explores ways to connect sustainable agriculture, green infrastructure, environmental restoration and social justice.
Kaylynn Sullivan TwoTrees, artist/catalyst/educator, has spent a life at the crossroads where species, cultures, beliefs and the unknown collide and find both dissonance and resonance. She has worked for decades with the input and guidance of indigenous elders to develop frameworks and practices that help humans re-orient to our indigenous mind and regenerate our essential relationship with the Earth's wisdom.
Matt Kolan is the director of the University of Vermont's Leadership for Sustainability Masters Program, where he teaches courses on the ecology of leadership, learning and change; systems thinking; power and privilege; and field ecology and wildlife tracking.
Sarah Urech serves as program manager of the Omega Women's Leadership Center. She is a Licensed Master's Social Worker and Certified Practitioner of Pyschodrama, Group Psychotherapy, and Sociometry. eOmega.org/owlc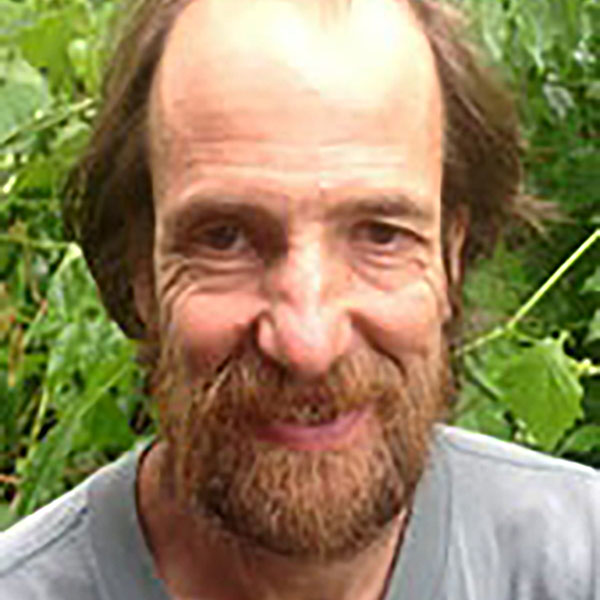 Conrad Vispo received,PhD is currently adjunct faculty at the Cornell University Department of Horticulture and the wildlife ecologist at theFarmscape Ecology Program. His recent focus is on agroecology, and his passion is understanding historical and modern patterns of animal (including human) ecology on the land. Conrad is author of The Nature of Place — A History of Living with the Land in Columbia County, NY.
Claudia Knab-Vispo PhD is a field botanist with the Farmscape Ecology Program. Much of her recent work has involved following-up on Rogers McVaugh's 1930's publication of Columbia County Flora. With the help of Rogers' unpublished fieldnotes, Claudia has been returning to his sampling sites in order to update our botanical knowledge of the County. hvfarmscape.org
Ned Sullivan is president of Scenic Hudson, a nonprofit that works to protect and restore the Hudson River and its majestic landscape as an irreplaceable national treasure and a vital resource for residents and visitors. He is a former commissioner of Maine's Department of Environmental Protection and deputy commissioner of the New York State Department of Environmental Conservation. ScenicHudson.org
Ethan Roland Solaviev is Executive Vice President of Research at HowGood, a founder of Terra Genesis International, and a member of the Regenerative Business Alliance. An eco-social entrepreneur focused on the nexus between agriculture, finance, and education, Ethan offers lectures and workshops around the world. He is the co-author of Regenerative Enterprise: Optimizing for Multi-Capital Abundance. terra-genesis.com
Please note: Teachers and schedule are subject to change.