More than simply a place, Omega is a global community that awakens the best in the human spirit.
Join Us In Person in Rhinebeck, NY
Rhinebeck Campus Programs
May 27 – Oct 30
Join Us
We can't wait to welcome you in 2022! Browse these selected workshops. New workshops are being added regularly.
LEARN MORE ABOUT OUR CAMPUS
Omega Teachers Studio
Nov 1 – Mar 31
ELIP: Designing for Our Regenerative Future
Register now for this 8-week online program and explore an innovative approach to community design to regenerate the health and well-being of people and our planet.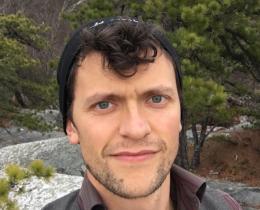 See All Workshops by Topic
Must See Places on Campus
Don't miss these popular spots on the Omega campus in Rhinebeck, NY.
More About Rhinebeck
Laughter & Tears: Medicine for Our Times
Watch comedian, actor, and activist Amy Poehler and beloved author Anne Lamott, in conversation with feminist activist and author Jamia Wilson at Omega's 2021 Women & Power conference.
From letting go of perfectionism to developing forgiveness and compassion—you won't want to miss this!
Gain access to this moving and funny conversation and help support Omega's scholarship program.
Learn More
COVID-19 Safety
Learn what we're doing for your safety and well-being.