Omega has been ranked as the best yoga retreat in the U.S. by Time Out.
Rhinebeck Campus Programs
2023 Workshops
May 28 – Oct 15
Join Us
We can't wait to welcome you in 2023! Browse these selected workshops. New workshops are being added regularly.
Learn More About Our Campus
We're bringing some of your favorite teachers directly to you live from their studios for intimate 1+ hour classes on topics that matter the most. 
Omega Teachers Studio
Nov 2 – May 24
1+ hour classes on topics that matter the most.
A New Framework to Address Childhood Anxiety
In this hybrid course—a guided online class featuring weekly live sessions—Little Flower Yoga founder Jennifer Cohen Harper offers you tools and insights to help kids feel more powerful and competent in the face of anxiety.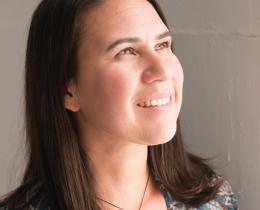 See All Workshops by Topic
Study with Rachel
Study with Matt
Study with Mallika
Must See Places on Campus
Don't miss these popular spots on the Omega campus in Rhinebeck, NY.
More About Rhinebeck
COVID-19 Safety
Learn what we're doing for your safety and well-being.