Paul Hawken thinks we can solve the world's toughest climate challenges. He takes the stage at the Drawdown Learn Conference, held in collaboration with the Omega Center for Sustainable Living, to tell us how. Hawken talks about his entrepreneurial path from an unfocused Northern California youth to health food promoter to Project Drawdown, a global NGO aimed literally at fixing the world.
This episode features longtime public radio journalist Karen Michel's intimate conversation with Hawken woven together with audio recorded in Hawken's Omega workshop session.
Join Michel for each episode of Dropping In as she sits down with the great thinkers, creative talent, and social visionaries who teach at Omega Institute, to explore the many ways to awaken the best in the human spirit.
Listen to new episodes here on our website, or subscribe using Apple Podcasts, Spotify, Google Podcasts, Stitcher, or your favorite podcast app.
New to podcasts? Check out our handy podcast FAQ to get started.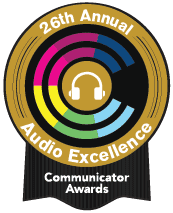 Paul Hawken:
If you want to be effective, you want to have a really unrealistic goal, a really, really big, hairy, audacious goal. But I mean, you want a goal that's so enlivening and so opening in terms of its scope and breadth, that it brings to it great innovation, creativity, and imagination. And that's what Drawdown does.
Karen Michel:
That's Paul Hawken. Author, entrepreneur, civil rights activist and global warming provocateur, in a good way. As founder and former Executive Director of Project Drawdown, Drawdown's big, hairy audacious project, reversing global warming worldwide.
Karen Michel:
This is Dropping In from Omega Institute, a podcast that explores the many ways to awaken the best in the human spirit. I'm Karen Michel. The words climate and change have become inextricably mixed. The language of competition and combat is used to describe the incendiary combination. To fight a war, a struggle to defeat, and sometimes less stridently to mitigate. Paul Hawken doesn't like any of those words.
Paul Hawken:
To me, the language has been lacking in terms of breadth. There's no breakthroughs in that. In your mind, your thinking, your heart, your imagination, and how we connect and do things socially. So you need an unrealistic goal to be effective. And our goal is to reverse global warming. It only makes sense. I don't know of any other thing that makes sense, given where we are.
Karen Michel:
The Project Drawdown book became a New York Times bestseller. It's a collection of brief essays offering 80 solutions to global warming. Some huge, some seemingly small, all of them either now being done, or doable Hawken says, by 2050. In front of an audience at Omega Institute, Paul Hawken acknowledged his initial discomfort with the book's subtitle, The Most Comprehensive Plan Ever Proposed.
Paul Hawken:
It's a pretty brash subtitle, I know. I didn't like it at first. It was sent by my publisher, but the more I thought about it, I felt like, "Well, no one else has done a plan." And so it is the most comprehensive plan because there's nothing to compare it to. But it's important to understand, when we say plan, it sounds like, "We have a plan. We have a plan." We do not have a plan. You have a plan or we together. What we found is, we have a plan, it's our collective wisdom. And when you step back and look at it, map and measure it and say, "Humanity is on the case, we're not idiots, we're not fools, we actually have compassion, kindness, and generosity. And we actually want to fix this."
Karen Michel:
Fixing has been Paul Hawken's lifelong work. As a teenaged volunteer with the Civil Rights Movement in the South, as the healthy foods entrepreneur with Erewhon in the late 1960s, and now with global warming. We talked about his path from what he described as an unfocused Northern California youth to Project Drawdown, a global project aimed at literally fixing the world.
Karen Michel:
It seems to me that you have found a way to be entrepreneurial and respectful to the planet at the same time. That's not a normal combination, certainly not back then.
Paul Hawken:
No, it wasn't. In fact, when I started at Erewhon, it seemed to me that it should be a nonprofit or should be a co-op. Because what I wanted to do was make organically grown food available at reasonable prices to people, and it wasn't really being done. There was health food stores, which certainly they were about health, I guess, but they weren't much about food. And I grew up on a farm and I wanted to make food available in the city the way you could find it in the country. Fruits and vegetables and grains and seeds and nuts and all the good things.
Paul Hawken:
But I discovered quickly, I didn't try to make a co-op. We were members of the Brooklyn co-op when we grew up so I was familiar with it, but I just found it too constricting. And so actually being a so-called for-profit business, I found much more freeing than any other structure. Unfortunately, that's true. We have the Koch brothers and we have Exxons, so I mean, it's free. But it's free, is... People do harm with it, but it's also you can do good with it. And it's really about intention. It's not innate that business is harmful. It comes from the mind of the business person really not fund the structure. And so I wanted was a so-called for-profit business, but it was just started with $500, my money, and bootstrapped. Never did have an investor.
Karen Michel:
So given your entrepreneurial background, do you feel that there's a way for business, big business, to become part of the solution for global warming?
Paul Hawken:
Absolutely. And they are actually, and it doesn't mean if you're big you're a solution, but there is ways for large companies to be incredibly instrumental in reversing global warming. And there's ways for big business to be an obstacle to it. Again, that's the same thing I saw when I was young. But what I'm seeing right now is businesses way ahead of governments, way ahead of leadership on the governing side in terms of taking initiative. And it really has to do with license to operate because most businesses have customers and those customers are changing. And most companies that sell to the public are aware the demographics are changing. And what millennials consider a business is very different than what was good business, 30, 40 years ago.
Paul Hawken:
And the other thing that I think businesses are discovering is if they want to recruit the best people, the top talent, the most creative young people coming out of college, they have to have a pretty good pedigree when it comes to sustainability, the environment and climate. And so it's been a real sea change, which is caused by youth, actually not by older people.
Karen Michel:
Now in his 70s, Paul Hawken is one of those older people. And while he may feel that it's the young who are more creative and innovative, as a grownup, he's gained perspective that's reflected in the conclusion of his opening essay in the book, it's a sort of manifesto.
Paul Hawken:
We see global warming not as an inevitability, but as an imitation to build, innovate, and affect change. A pathway that awakens creativity, compassion, and genius. This is not a liberal agenda, nor is it a conservative one. This is the human agenda.
Karen Michel:
That's lovely.
Paul Hawken:
Yeah. And it's also common sense to me. You know what I mean? It's not meant to be preachy so much as just to say, "Look, we're all in this together. We stay together as one earth. It only has one atmosphere." And so from our point of view, this is extremely important that we find ways to the touch points where we connect in as opposed to, again, being right, being righteous. We don't blame. We don't shame. We don't use guilt. We don't use threat. We don't use fear. We don't use doom-saying to communicate in this book at all, because other people do it really well and we don't think it's effective. And what is effective is to create a sense of possibility.
Paul Hawken:
And my underlying belief, and it's a belief, but I think it's born out by other people's experiences that every single problem is a solution in disguise. And this is the most gnarly, super wicked problem ever discerned by humankind. That is to say global warming and its causes. And therefore there's a plethora of extraordinary possibilities and solutions within this problem. And we've been focusing on the problem, and repeating the problem and expanding on the depth and the breadth of the problem and the rate at which the problem is getting worse, all scientifically valid, but not very motivating to people.
Paul Hawken:
In fact, it does the opposite. People pull back, they get numb. They say, "I have a job. I have children. I have a mortgage. My mom is not doing well. I can't handle that." And indeed, that's quite true for most people because the way it's being communicated is all about probability of what's going to happen in the future. This is going to be worse in the future we have today and human beings move towards possibility, not to probability. And so we're unmasking the problem, not just-
Karen Michel:
What you're saying? You're saying we're fantasists?
Paul Hawken:
Who's fantasists?
Karen Michel:
We, if we like possibility rather than probably.
Paul Hawken:
No, we're not fantasists, we're practical. If you're hungry, you move to possibility. You don't go to the desert, you go to where food is. If you're thirsty, you go to where water is. That's being possibility. We're here because we move towards possibility, not towards probability.
Karen Michel:
Well, do you feel that this book then becomes a handbook in the way that the Whole Earth Catalog did in its day?
Paul Hawken:
Yeah. I mean, it is a tool book. Tools are things we use to modify change. And this is full of tools, techniques, technologies, practices. But the difference between us and I think most climate organizations is we didn't approach it from the point of view of saying, "This is what you ought to do, and we know what you should do. And don't you understand the science? And if we did this, this would happen." And it's kind of little peachy and the didactic, which is fine. But we just felt like it doesn't go very far, because people are being preached at every which way. I mean, not only by advertising, but from NGOs and call to actions and requests and funding and this and that. We're just being assaulted because of the availability of our names and our emails and all over the world.
Paul Hawken:
So we wanted to create something that was very different in that sense, a spaciousness within which people could enter and try to, not try, but to make up their own mind about what they wanted to do or what was worthy of doing or what they wanted to get engaged with in terms of reversing global warming. And so it's a very different approach than say the advocacy, over the top, "Let's go. They're bad, we're good. And we're fighting. We can win." It's kind of a leftist fantasy really about social change. And actually we just don't believe we have time for that, nor do we feel it's effective. What we feel is effective as bringing us together, not dividing us, not being right.
Paul Hawken:
So we even say in the book, I wrote it, I said, "We're not right. This book is not right." Because when you're right, you make somebody wrong. I mean, somebody else is wrong because you say you're right. Right, compared to what? Well, somebody is wrong or some things. And so we just say that all models basically are useless, not useless or wrong. Not useless, excuse me. And some are useful. And we think the models that we use in this are very, very complicated, complex, grounded, science-based, are very useful in terms of understanding how we can get from here, where we are today at 409 ppm and CO2 in the atmosphere to a point in time in most of our lifetimes, in which drawdown occurs when greenhouse gases peak and go down on a year to year basis.
Paul Hawken:
And like I say, that's the goal. And then what we set out to do as an NGO was to use science-based techniques and modeling and 200 and some plus scholars and scientists and researchers and botanists and biologists and engineers and architects and business people and politicians, all working together to determine whether that impact was possible if we scaled existing solutions. And that's the only ones we modeled. Existing solutions that were already scaling for which we had a great amount of data, but on the science side, on the economic side. In other words, to see whether we had at hand in place, the techniques, tools, and practices and technologies with which we could reverse global warming. We didn't know that going into it. We just knew that we wanted to see if it was true or not true.
Paul Hawken:
And so we set up our modeling to prohibit bias from any individual or from me about what should, ought, could be. And we're not interested in that. We were interested in reality. And people have said that because we do in fact, conclude that drawdown is possible mid century-
Karen Michel:
Middle of this century?
Paul Hawken:
Yeah.
Karen Michel:
You're the only one who says that.
Paul Hawken:
Yeah, well, the only one who actually named a goal to find it.
Karen Michel:
Well, no, there was a study. The Rome study 30 years ago that named a goal. It was just redone. It said the goal's impossible.
Paul Hawken:
Yeah, well, we don't have to worry about that one. I'm talking about no one has named the goal of drawdown. What they named the goal was stabilization. And stabilization, there's no stability at 450 ppm over 500 ppm. That's not stability. That's climate chaos. And so to name a goal, it's like, "Okay, we've reached this mega point," where in fact, the emissions are no longer going up. That is not where we want to be. Where we want to be is where they're going down. We want to get back to an era of relative climatic stability. We have the tools at hand that it's economical, that we know how to do it. This isn't rocket science, this isn't something where something needs to be invented or something else has to happen that hasn't happened yet and if it only did happen. No, this is things we know how to do and are doing.
Paul Hawken:
So Drawdown, the book is not a small NGO in Sausalito saying, "Look, we have a plan. We know what to do. Listen up." It's not that at all. What it did was to go out into the world to determine and detect what it is that we are doing, what we do know and again, what is scaling already. And to see if it grew, continued to scale in a rigorous, but reasonable way, whether we could achieve drawdown with the means, tools and techniques and technologies that we have at hand right now. And the answer is, yes.
Karen Michel:
We'll get into some of those tools and techniques when we come back with Paul Hawken. But first about Omega Institute for Holistic Studies. For more than 40 years, Omega has been hosting workshops and retreats on yoga, mindfulness, arts, sustainability, women's leadership, health. It's a rich mix. And with this podcast, I'm introducing you to some of the remarkable teachers exploring Omega's mission to awaken the best in the human spirit.
Karen Michel:
Paul Hawken was on campus to speak at the Drawdown Learn Conference, held in collaboration with Omega Institute Center for Sustainable Living. It brought together young people, educators, and community activists, and was one of more than 350 programs offered every year on Omega's beautiful campus. And it is nestled in New York's Hudson Valley. To learn more about Omega, visit eomega.org. That's E-O-M-E-G-A dot O-R-G. Better yet, make this podcast your entry point into all things Omega. Subscribe to dropping in, leave a review on Apple Podcasts and tell a friend.
Karen Michel:
When talking about something that seems mighty dire, especially if you're a polar bear or live in places threatened with inundated oblivion, Jakarta, Bangkok, New Orleans, or Kivalina, Alaska, or live nearly anywhere on this planet, it's hard to be positive. We're all affected and we're all culpable for causes and for cures. So it's kind of refreshing to hear the enthusiasm that Paul Hawken brings to global warming
Paul Hawken:
Because every problem, absolutely every problem is a solution in disguise. Every single problem. Have a problem in your relationship, it's a solution in disguise. You have to figure out the solution. But we've never seen such a super wicked, gnarly problem in the world than global warming. So it is redolent with but solution. Right?
Karen Michel:
Project Drawdown drew together a team of activists, engineers, policy analysts, scientists, advisors, philanthropists, and what are loosely termed SAS, Pope Francis among them, who mostly tell us what, well, we already knew: Clean energy is cheaper. Food waste needs to be stopped before it happens. Fuel saving reduces carbon emissions. The solutions offered are distributed into eight sections, buildings and cities, energy, food, land use, materials, transport, coming attractions, and women and girls. Why are women and girls a separate category in your solutions?
Paul Hawken:
Well, because they darn right should be, because they've been excluded all the way up until now, in terms of global warming and climate change. You don't hear about women and girls. They're not separate, they're distinct. I mean, all this, there's a difference. I mean, energy is not separate from transport, and transport is not separate from buildings and cities, buildings and cities aren't separate from materials, and materials aren't separate from electro-generation. So I mean, they're all connected and women and girls are connected to everything, but they're there as a sector to focus on the empowerment of girls and women and the impact that has on global warming or reversing global warming.
Paul Hawken:
So when we model a solution, you have to model it with distinction, as you have to delineate it. You can't just model a part of a system. But when you do model distinct solution, whether it's as mundane as insulation or in-stream hydro or solar concentration, when you model that you have to then do vector analysis, which is you have to see how it impacts other solutions and vice versa and other preexisting infrastructure, ways of doing things, water, energy, food, transport. And girls is not exception, educating girls and family planning.
Paul Hawken:
So we did that and all our data came from the UN. And basically it says very clearly that if the difference between the high and median UN population in 2050, 10.8 billion versus 9.7 billion is access to family planning. And what we modeled was supporting a girl's education, which is a pathway to family planning and then also family planning clinics. So two different solutions come together that have a huge impact.
Karen Michel:
Well, one of the, and at least in this one article here, the solutions cost money, including the first one, make schools affordable. It's improve school quality, childcare programs for young mothers. I mean, they're all wonderful, but they take money.
Paul Hawken:
You seem so cynical. It's really astonishing to me talking to you. Of course, it takes money. What's the money for? What's the money for? It's better used for something other than supporting the 98 million girls in the world who aren't in school. Of course, it takes money. That's what we're here to do, to use and channel our money in ways that makes sense in the world. Not that don't make sense.
Karen Michel:
Educating women and girls worldwide is ranked number six for climate change impact by 2050. But educating about climate change, say in the US, another matter. A recent NPR/Ipsos poll found that in the US more than half of teachers, neither talk nor teach about climate change. And nearly that same percentage of parents don't either. And it cuts across party lines. During the Drawdown Learn weekend at Omega, teachers, librarians, students, and community activists, not to be sure of mutually exclusive groups, brainstormed about building a movement to get the drawdown approach into schools. They'll be back again to build on that work. That's clearly a huge challenge.
Karen Michel:
I don't think I'm so much cynical as pragmatic. There's a long history of well-meaning folks, businesses, governments putting money into projects designed by outsiders, often importing their values and methods rather than adapting, incorporating, respecting, if you will, those the community embraces and embodies. As Paul Hawken notes in his concluding essay in the book, "What it takes to reverse global warming is one person after another remembering who we truly are." And if I may, also, remembering where we all are coming from.
Karen Michel:
There's an online quiz about Project Drawdown's top five solutions for curbing climate change. The quiz provides the answers and the quiz taker ranks them according to impact. I didn't do well. I had ranked eat more plants and eat less meat as number one. It's actually four of five. The fifth being restore our tropical forests. The top three are first, manage refrigeration chemicals; next, install onshore wind turbines; and third, cut down on food waste. These are things industry, policy makers, and individuals can do now if there is to be a sustainable future.
Karen Michel:
Do you have grandchildren?
Paul Hawken:
Yes, I do.
Karen Michel:
What do you see for their future in terms of living on this planet?
Paul Hawken:
Well, I mean, what I see for their future is the same I see for everybody's future. And that is that climate is not a linear system, rather, is a complex, adaptive system and it's nonlinear. And that means you can get regime or changes unexpectedly where you go from one climatic regime to another and you never go back. And that's going to get worse. It's global weirding or global volatility or global... I mean, call it what you want. I mean, the weather's going to get more erratic. And that means bigger rains, bigger floods, bigger droughts. That's a hydrologic cycle, which has kind of, it's changed. It's not broken. It's just changed.
Karen Michel:
Which is where you and where we come in. There's always something to be done. Among the 80 proposed solutions, there's reducing our food waste, recycling paper and saving water at home. There's also high speed rail and telepresence. Many of the solutions depend on ingenuity.
Karen Michel:
At the conclusion of his talk, Paul Hawken cited the movie, The Martian as one cautious and pragmatic approach to problem-solving. Matt Damon is an astronaut stranded, drifting in space, uses his poop to grow potatoes. Given a choice, Hawken notes, "We may not choose to eat them, but in very real life, sometimes there isn't a choice, not if we're going to survive."
Paul Hawken:
So at the end of the movie, he's talking to one of the astronauts and he basically says, "Listen up. When I was up there, did I think I was going to die? Absolutely." Space does not cooperate. Absolutely, it's going to happen to you. When you're up there, everything's going to go South. And you're going to think and say, "This is how I end." And you can either accept that or you can go to work and you do the math. You do the math and if you solve one problem and you solve another problem, if you solve enough problems, you get to go home. That's what we're doing. We're coming home. This is our home right here. This is our home right here. This is our home.
Karen Michel:
Home on planet earth. Dropping In is a presentation of Omega Institute, dedicated to awakening the best in the human spirit. If you like what you hear, tell your friends and leave us a review on Apple Podcasts. It helps new ears find us. And to learn more about Omega, visit our website at eomega.org. I'm Karen Michel. Dropping In is written and produced by me. The editor is Catherine Stifter, the music and mix are by Scott Mueller. And Rob Harris is the executive producer. Thanks for dropping in.