Do we all age like a fine wine, or do some of us turn to vinegar? Harvard educated cell biologist and licensed psychologist Joan Borysenko explores the physical, emotional, and spiritual factors to aging with sass and class. Laughter, a sense of purpose, and eating chocolate slowly are some of the tools Borysenko recommends for addressing the very real challenges of aging.
This episode features longtime public radio journalist Karen Michel's intimate conversation with Borysenko woven together with audio recorded in Borysenko's Omega workshop.
Join Michel for each episode of Dropping In as she sits down with the great thinkers, creative talent, and social visionaries who teach at Omega Institute. Together we explore the many ways to awaken the best in the human spirit.
Listen to new episodes here on our website, or subscribe using Apple Podcasts, Spotify, Google Podcasts, Stitcher, or your favorite podcast app.
New to podcasts?  Check out our handy podcast FAQ to get started.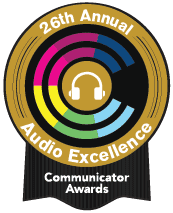 Joan Borysenko:
I do have friends who have decided, "Well, I'm older and I don't want to forsake having a sex life." And that can be a healthy risk or an unhealthy risk, depending on how you go about it.
Karen Michel:
That's Joan Borysenko, who believes taking chances and eating chocolate slowly are keys to happier aging. This is Dropping In from Omega Institute, a podcast that explores the many ways to awaken the best in the human spirit. I'm Karen Michel.
Karen Michel:
This is a spoiler alert about a different podcast you may want to check out. It's called, The One You Feed. The title comes from a parable about the tools inside of us. The one identified as good and that other bad. They battle. The one that wins is the one you feed. You decide. And for some great guidance along the way, listen to Eric Zimmer's talks with all sorts of people, with advice for living a fuller life. Subscribe on your favorite podcast app. Consider it a meal for your inner wolf.
Karen Michel:
Joan Borysenko, doctor as in PhD, is a Harvard-educated cell biologist, a psychologist, and self-described practical person. That's what led her to be a pioneer in recognizing, connecting the body with the mind in all ways, physical, emotional, spiritual. That unity is what she emphasized in her workshop at Omega Institute, Aging with Sass and Class. There was plenty of, well, sass.
Joan Borysenko:
As we stress a little less and enjoy a little more, we become more sane and a little sillier. Who has a better sense of humor now than when they were young? Anybody?
Participants:
Yeah.
Joan Borysenko:
It's like, I love to laugh, and it's great. And I know that we're in an age where it's very easy to take offense at everything. It's politically correct to take offense at everything, but I try not to take too much offense, just to live and let live. It's a nice thing.
Karen Michel:
And probably good for blood pressure and relationships. I figured I'd take Joan Borysenko on her word about not taking offense when we spoke a few weeks later. She from near her home in Santa Fe, New Mexico, and me from my place near Omega in New York's Hudson Valley. She started off philosophically, and we soon got down to the more real nitty gritty.
Joan Borysenko:
So at 73, I think to myself, "Ah, the process of aging," like the mellowing of fine wine, getting much more in tune, not only with our own bodies and minds, but with what's going on. And hopefully our family, our community, and our world. And being able to sort out the patterns of life, and offer that ability to see the larger pattern to others. So I think that's the cycle for women, and it's a bit different from men, but the elder wisdom ears are very important, no matter what gender you're in.
Karen Michel:
But back to the elder wisdom, you were referring to people as fine wine. We're not all fine wine. Some of us are just vinegar. Some of us, the cork pushes itself out, it gets bad, it's not worth aging. And you're implying that we're all fine wine, and that all of us as we get older, become wiser. Yet I doubt that's true.
Joan Borysenko:
It's not true. And I'm very glad you brought that up because I'm giving you the idealized version. And I think it's important in fact, and that's a very big part of my work to look and see what happens when the aging process is afflicted, curtailed, and not only ends up as vinegar, but ends early and curtails the ability to heal.
Joan Borysenko:
And I have to tell you first, Karen, that I'm a great believer in the possibility of healing at any stage in the life cycle. And I'm also a realist, and to have good aging in a certain way, we need to have good youth-ing. And if we don't, what needs to happen is healing in the interim years. And that of course is what not only Omega Institute has so many programs that address, but that's my personal interest, health and healing across the lifespan, and healing from trauma.
Karen Michel:
There's a great deal of emphasis on that lifespan. Statistics, comparing ages, races, places, diets newly named, or claiming to channel an ancient past. Cosmetics, potions and lotions, and of course, emotions too. Claiming to extend and firm up life and limb. Labs doing research on extending the lives of flatworms and fruit flies and emaciated mice. Extrapolating from short little critters what could happen to us.
Karen Michel:
If we do find a way to live long, say 120, 150 years long, and have the resources to do so well far, far from a given, for many people, getting older is itself traumatic. In his book, The Longevity Economy, Joseph Kauflin, who founded and directs MIT's age lab writes that, "Old age is made up, is what academics call a social construct. Given advertising and what's to me, creepily referred to at gerontology conferences as reframing aging, millions of people literally buy in."
Karen Michel:
Now, is there a goal to live longer or just to live better? What is the point of longevity?
Joan Borysenko:
People have very different goals. Don't you think? First of all, I think many people, as they grow older, are certainly concerned with their mortality, and simply want to live longer because they have family, they have friends, they have things that they enjoy. Other people want to live longer because they have fear of dying. Some people want to live longer because they feel they have such a mission, such a purpose.
Joan Borysenko:
And by the way, what the research literature says is people have a strong sense of purpose, do live statistically longer than people without a sense of purpose. And we have many reasons. Some people, however, don't want to live longer. And when illness happens, that changes up the equation a lot.
Karen Michel:
Ah, equations. The balancing of yin yang, earning, spending, saving, as if with a world not yet ready to receive and support an aging population. In the US alone, there'll be a projected 1 billion residents age 65 or older by 2030. Nearly twice as many as there were a mere 15 years before. Blame the Boomers.
Karen Michel:
I'm curious if you particularly have any senses of statistics, they're coming in rapidly, that Boomers... And I guess you're at the forefront of the Boomer generation. Would that be correct?
Joan Borysenko:
Yeah, technically I'm a year too old to be a Boomer, but they've adopted me.
Karen Michel:
You're nearly a Boomer then. I'm not going to cut a month here or something or a year, that a great number of boomers have no so-called retirement savings if they should plan to retire, be able to retire. There's going to be an enormous population of really poor older people, which changes, I would think, much of the thinking about longevity and quality of life, and how one ages without the social support systems.
Karen Michel:
And many Boomers, as you also know, don't have those grandchildren or children that you refer to as a reason for getting old. Will this thinking about aging and longevity need to change, and need to change quickly?
Joan Borysenko:
One of the reasons why I decided to give a workshop on aging is because I wanted to see how people are feeling about aging and about things just like what you're talking about, because there are tremendous number of changing circumstances in every generation. And this generation particularly, people used to retire at 65 from jobs that they had had for some period of time. Not everybody of course, but more people. And suddenly we do have this large number of people who hasn't planned well for the future. And we've had the disappearance of the kinds of jobs that leave you with pensions, et cetera. And it's a big sociological phenomenon, and nobody knows how to deal with it yet.
Karen Michel:
There's an industry, a longevity industry if you will, at this point-
Joan Borysenko:
Oh, huge.
Karen Michel:
Living a long time really means you have to have the resources, the financial resources, not only the human resources of health and community, but you have to be able to afford to grow older.
Joan Borysenko:
Well, this is true. I think that's one of the great fears, that people will outlive their money. And of course, if you want to go to a spa and get longevity treatments and study up on the supplements, of course, that costs money.
Karen Michel:
Still, for some that's part of achieving what's often called successful aging. Like you can fail at it? I think Bob Dylan summed it up with his choice line, "He not busy being born is busy dying."
Karen Michel:
Joan Borysenko gives similar advice when we continue with her take on Aging with Sass and Class. But first a word about Omega Institute for Holistic Studies. For more than 40 years, Omega has been hosting workshops and retreats on yoga, mindfulness, art, sustainability, women's leadership, health. It's a rich mix. And with this podcast, I'm introducing you to some of the remarkable teachers exploring Omega's mission to awaken the best in the human spirit.
Karen Michel:
John Borysenko's workshop is one of more than 350 programs offered each year on Omega's beautiful campus. It is nestled in New York's Hudson Valley. To learn more about Omega, visit eomega.org. That's E-O-M-E-G-A dot org. Better yet make this podcast your entry point into all things Omega. Subscribe to Dropping In, leave a review on Apple Podcasts, and tell a friend.
Karen Michel:
There's a curious romanticism attached to truly old people, that is if they're not ignored, an assumption that wisdom, a certain Obi wan Kenobi-ness comes with the wrinkles. Joan Borysenko says, "Well, why not? And if not, then yeah, make it so."
Karen Michel:
You said that aging is a time, and I'm going to quote you, "When the potential for transformation is very great for all concerned, the alchemists base metal into gold." So when you say the potential for transformation, other than, let's say the transformation that gravity has, what do you mean by that?
Joan Borysenko:
I'm talking about the kind of transformation which can be emotional, which can be spiritual, which happens sometimes as you begin to look back over your life and you begin to say, "Hmm, there was all kinds of interesting patterns that have woven into here. And then there are some loose threads." Maybe there's a person in your life, I call these sacred enemies, who was somehow or other a problem for you. You might've been a problem for them too, but you never found a way to integrate that into the story of your life.
Karen Michel:
Correct me if I'm misunderstanding, please. Are you suggesting that a person can essentially rewrite the narrative of the life they've already had?
Joan Borysenko:
Yes, absolutely. We can rewrite the narrative. And I probably do four or five workshops a year about either rewriting the narrative of your life or writing memoir from that point of view.
Karen Michel:
Okay. Excuse my cynicism, but in these times it's hard not to be. So it's almost like fake narrative instead of fake news. You're changing your truth. Is that the case?
Joan Borysenko:
No. They're actually finding the truth. You're a great interviewer. I love this. You're not changing the facts. The facts are the facts. You can't change the facts, but you can say, "Okay, the facts were, my mother died when I was two years old and I never finished grieving her. And I never had a mother figure. And my father was so busy as a result, trying to raise five children that I never had a father either."
Joan Borysenko:
Now, what are you going to do with those facts? For some people, those facts are like, "Well, I'll never be a success in this life. I was dealt a bad hand, and I've been depressed and anxious and paranoid all my life because of this."
Karen Michel:
Okay. So these are people who dwell on their past.
Joan Borysenko:
That's right. But then you find people, same set of facts, but somehow they develop strengths through this difficult thin, they become more resilient, and their life experience is very different, but the first person. So that's what I mean. No, facts don't change. Facts are real, but meaning changes, and the human soul likes to make meaning.
Karen Michel:
Yeah. So, one of the things I'm curious about, because you referenced your clinical past, is in your workshop, you talk about faith and trust, and then every once in a while there's some science there too. So how do you meld for you, faith plus science, mega beliefs, literal beliefs, through the microscope, through the mindscope?
Joan Borysenko:
It's great. For me, there is no distinction between psychology, spirituality, and biological science. That sometimes people find shocking, but that's what I've spent my life studying. And let's take a look for example, at faith and trust and science and spirituality. So the inner the question people often have is, "What's spirituality? What does this have to do with things?"
Joan Borysenko:
And the answer to that is spirituality is not doctrine. It's not dogma. It has nothing to do with sacred texts or theology. If you ask these days, psychologists, what is spirituality, they'll say it is a deep sense of connection, and it involves somehow or other, finding meaning in life. And there's a wonderful psychiatrist from Harvard, who's embellished upon that in a very practical way. His name is Dr. George Vaillant, and he defined spirituality as a constellation of eight positive emotions.
Joan Borysenko:
So we're talking about things like good attachment, a sense of trust, love, compassion, gratefulness, joy, hope, peace. And what his premise is, is if psychology and psychiatry would spend more time helping people to discover this constellation... These are all what we call pro social emotions, they help people connect with other people. If we spent more time on those and less time on negative emotions, then people would make a lot more progress in terms of being able to be present and being able to be joyful, hopeful, et cetera. And there's a whole field called positive psychology, which looks at this [crosstalk 00:17:23]
Karen Michel:
It's also all-
Joan Borysenko:
Mm-hmm (affirmative).
Karen Michel:
Sorry. There's also all of Buddhism.
Joan Borysenko:
All of Buddhism, Exactly.
Karen Michel:
I mean, you're talking about the kleshas really.
Karen Michel:
Kleshas are what's called the mental afflictions. Think if you will, the seven deadly sins, but lots more of them, and a bit different. Stuff like jealousy and anger, and then there's confusion.
Joan Borysenko:
Well, that's right. Don't you love the word kleshas? It sounds like a Yiddish word. "Oy, I've got kleshas." But yeah, those are the negative mindsets that keep us stuck and keep us out of the present moment. And so what's interesting about Buddhism and psychology is they've had this psychology for thousands of years that we're just rediscovering in a way in the West.
Joan Borysenko:
And then all of these things have physiological correlates. If you're in the grips of anxiety or in the grips of anger, you're releasing different informational molecule, different neuro hormones. You're creating different circuitry in your brain, because the negative thought patterns end up embroidering, shall we say, not exactly a scientific term, but embroidering certain pathways in the brain. And you're pitched into this negativity from the tiniest triggers that may not even be conscious to you. The sound of someone's voice, or this person looks like somebody I once knew, or whatever it might be.
Joan Borysenko:
So the process of becoming present and conscious of, "Oh, this is what's going on in my mind and my body." And then taking a moment and actually beginning to develop a sense of choice. I can react to this the way I always have, or I can take a few breaths and maybe choose to come down and look at it a little differently. I'm fascinated of course, by all of that. And I do consider it all one whole, the mind and the body.
Karen Michel:
Do you ever feel like going back into the clinical practice rather than, for want of a better term, motivational practice?
Joan Borysenko:
No.
Karen Michel:
Perhaps because she's freer to combine our interests in the mashup of mind, body, and spirit with song.
Joan Borysenko:
So I'll sing it. And then this side'll start. And then this side, I'll tell you when to come in. It's very simple.
Joan Borysenko:
(singing) 'I am remembering who I am'
Karen Michel:
Remembering yes, but also being fully present, moving ahead, taking risks, whether as Joan, Borysenko mentioned in her workshop, her husband's welding and Spanish classes, or something potentially way more vulnerable at any age.
Joan Borysenko:
Having sex without a condom. There you go. But I do have friends who have decided, "Well, I'm older and I don't want to forsake having a sex life." And that can be a healthy risk or an unhealthy risk, depending on how you go about it.
Karen Michel:
Sure. Post-menopause, pregnancy isn't the worry. But STDs still are. And as so-called seniors behave more like, oh, college or high school seniors, and as both sexuality and aging get reframed, reconsidered, reenacted, so are some of the many pleasures of life. Joan Borysenko told the workshop that for her, showering is a form of meditation.
Joan Borysenko:
Another one is the eating of chocolate, which is a sacramental right. Because there's nothing worse than you get a nice chocolate bar, and you're busy watching the television or reading a magazine, and all of a sudden half the chocolate bar is gone, and you never actually enjoyed it.
Joan Borysenko:
So I like that Vosges chocolate. I don't know if you've ever seen it. It's a young chocolatier. And then on the back of the cardboard container for it, it's a whole thing about how to mindfully enjoy the chocolate, starting with smelling it, scratching it a little so more of the fragrance comes. After a bit, snapping it and feeling how it's the actual sound and feeling of how good chocolate snaps. Then what it is to put a tiny bit in your mouth. And I don't actually eat very much chocolate because I'm really satisfied with a single piece of that. That's it. So it's great.
Participant:
What is it called?
Joan Borysenko:
Vosges, V-O-S-G-E-S. My very favorite is the chocolate peanut butter bar. Yes, this is a full service workshop on aging.
Karen Michel:
As if to counter the joy, excuse me, the meditative quality of chocolate consumption, And I'm not one to argue against it, Joan Borysenko went on to talk about caloric restriction as a way to live long and lean.
Karen Michel:
Many years back, I visited the Southern California home of a pioneer of that belief, Dr. Roy Walford. I asked to look in his fridge. Not much to eat, but a half bottle of Riesling to drink. It was worth the calories, he said.
Karen Michel:
So you, in the workshop, you ask groups to come up with an answer to the question, what they fear most about aging. What kinds of answers have you gotten in the years you've been doing these workshops? What do people fear?
Joan Borysenko:
I'd say the greatest fear people have, in aging. The greatest fears are first of all, physical, the fear of the loss of function and the loss of dignity. What happens when you can't go to the bathroom by yourself, for example. However, some of these fears are very interesting. The fear of being in a nursing home. One statistic is only 2.5% of people ever go to a nursing home. And yet it's such a huge fear that you would think that this was true of 90% of people. It is not.
Joan Borysenko:
But people will often say, "I don't so much fear death, but I fear the process of dying." The progressive loss of function, having to rely on other people. Pain. Pain is a big fear. Then other kinds of fears that I think are important for people have been existential fears. "What's going to happen when I die? Is there a heaven? Is there a hell? Am I going to make the cut?" Those kinds of fears. And then of course, there's the fear of money. "Am I going to outlast my money?" That's a very big and common fear.
Karen Michel:
Would you suggest, this is just throwing this out here, that people... A memoir looks at the past, that they write... I don't know if there's such a thing as a promoir or something, to allay those fears.
Joan Borysenko:
Well, this is interesting. A friend of mine just came to visit just this last weekend. And she had taken a training in being with the dying, being a doula, like a doula helps someone be born. Now there are doula trainings to help people die. And in terms of being proactive, she said one of the things that they had to do, there was a three month period in which they had to think about, okay, pretend this is the last three months of your life, and what it is that you need to finish up on, how you want to die, how you want to be buried, what you want your memorial service to be like, who you want to be there. And I thought, "Wow, that's a very, very powerful exercise because it's specific."
Joan Borysenko:
And when you begin to think, "How do I want to live for the rest of my life?" I think the three month thing makes it suddenly acute, and therefore you have to deal with it. And that's a very interesting exercise, I thought.
Joan Borysenko:
But I'm thinking also of a study that was done at Yale years ago. And what they found in that study was that one of the most important things in longevity was how long you thought you were going to live. So I'm thinking I'm going to live to 95 or 96. And I think a great exercise would be, if that's the case, I got 23, 24 years left, how am I going to spend that time? What do I want to accomplish? Who do I want in my life? Where do I want to live? And actually would be a great exercise to do just that. What did you call it? A promoir.
Karen Michel:
A promoir. I don't know what to call it.
Karen Michel:
Okay. My dog now clearly wants to go out. I apologize for Sparks. He's a talking dog.
Joan Borysenko:
And if you have a dog you'll live longer, Karen. Already you are in good shape. I love it.
Karen Michel:
I really did have to walk my dog. And maybe if you've got one, or rather, are gotten by one, it's time for a walk too. As Joan Borysenko notes, that's all part of good health, good life, good aging. However old you are. And singing can be part of that. Come on, join in if you wish. Take a little risk.
Participants:
(Singing)
Karen Michel:
Dropping In is a presentation of Omega Institute, dedicated to awakening the best in the human spirit. If you like what you hear, tell your friends, or leave us a review on Apple podcasts. It helps new ears find us. And to learn more about Omega, visit our website at eomega.org.
Karen Michel:
I'm Karen Michel. Remember to check out The One You Feed. It's a podcast that will feed you. Subscribe on your favorite podcast app. And to learn more about the show, go to www.oneyoufeed.net. Dropping In is written and produced by me. The editor is Catherine Stifter, the music and mix are by Scott Mueller, and Rob Harris is the executive producer. Thanks for dropping in.