Native American economist, ecologist, and activist Winona LaDuke shares traditional teachings from her Anishinaabeg culture about the sacredness of water and the spirits who watch over them. With this wisdom, she encourages us to take responsibility and care for the precious resources of the planet.
This episode features longtime public radio journalist Karen Michel's intimate conversation with LaDuke woven together with audio recorded in LaDuke's Omega workshop session.
Join Michel for each episode of Dropping In as she sits down with the great thinkers, creative talent, and social visionaries who teach at Omega Institute, to explore the many ways to awaken the best in the human spirit.
Listen to new episodes here on our website, or subscribe using Apple Podcasts, Spotify, Google Podcasts, Stitcher, or your favorite podcast app.
New to podcasts? Check out our handy podcast FAQ to get started.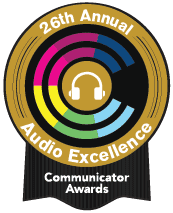 Karen Michel:
This is Dropping in from Omega Institute, a podcast that explores the many ways to Awaken the best in the human spirit. I'm Karen Michel, and coming up is Winona LaDuke.
Winona LaDuke:
Water is a spirit. It is not a commodity. It is not something that is to be privatized or over allocated. It has a life. It has a standing on its own.
Karen Michel:
When Winona Lake talks about water, she doesn't mean turn on the tap and it flows. Water is something we take for granted. LaDuke reminds us that water is a precious resource. The stuff of life itself. She lives on the Ojibwe reservation in Northern Minnesota, the Great Lakes. It's water that drives LaDuke as she works with native American communities to push back against corporations and government agencies, asserting indigenous rights to the land and its resources. As we'll hear in this talk she gave at Omega Institute, LaDuke calls her work spiritual activism, and she urges us to take action too.
Winona LaDuke:
[foreign language 00:00:16]. That's Ojibwe. It's from the community I'm from. I'm thanking you very much for the honor of being here with you today. Talk about [foreign language 00:01:38] the waters that are. Our creation stories and our oral history. We are the last ones that were created, and we are entirely dependent upon all of our older relatives for our lives, and that those relatives may have wings and they may have paws and they may have fins. They may live in the water, or they may live in the air, but those are our [foreign language 00:02:04] our relatives, and so we always acknowledge that, and the [foreign language 00:02:11] the rivers, and the water is our oldest and most significant medicine in our teachings.
Winona LaDuke:
So that is what I wanted to talk about, is the spiritual teachings about our water and how that relates to political activism, because our spiritual activism, our spirituality teaches us that we must speak for those relatives and that we must take care of those relatives. That is our covenant with the creator. In Anishinaabekwe community, that is the community that I come from. I come from a reservation in Northwestern Minnesota, Anishinaabekwe people. We are from the Great Lakes region, in Northern part of five American States and the Southern part of four Canadian provinces. We are indeed a water people, because our whole ecosystem, my reservation has 600 bodies of water, including 47 lakes on it. So some people call us the bog people, because they are not just big lakes, they are just a lot of water all around, and we are quite happy with that ecosystem. And that is part of why we are interested in this issue of water, because that is what we wish to protect, because that's our covenant with the creator.
Winona LaDuke:
We got to live in that great ecosystem with all of those medicines in it and all of that water in it, and our responsibility was to take care of that. There are teachings in our society about who is responsible for what, and I don't want to get into the whole which things are men responsible for and which things are women responsible for, but there are certain roles that we have, and I know that in this society, there's a lot of rejection of those different roles, and in our society, there's a lot of work on re traditionalism and remembering what our jobs and our responsibilities are, because we forget those when you get industrialized. And when you sit in front of the TV all day, you forget your responsibility. You're more interested in your rights than in your responsibilities quite often, but it is said that women are responsible for water in our community.
Winona LaDuke:
That was our teaching. And it is said that there are four women spirits, [foreign language 00:04:19] that watch over the water. One is the one who watches over the oceans. That is her responsibility is to watch over the oceans. One is the one that watches over the rivers and the lakes, and from what I can ascertain, the underground waters as well. That is that one's responsibility, is to watch over the waters that are in the lakes, the rivers, and underground. There is the one that watches over the waters that are inside of women. The waters that are around the baby in the womb, that cushion the child in the first environment of the child. There is a different spirit, a woman's spirit that is in charge of watching over that. And then there was a fourth woman's spirit who is in charge of the rains, the clouds and the storms, and for cleaning up after all.
Winona LaDuke:
So that is our teaching, as Anishinaabekwe people, as water people. So it is an interesting challenge in industrial society how one reconciles a set of spiritual teachings with the state of the world. How does one reckon with that? How does the woman's spirit who watches over the oceans think of the minings of the oceans, the factory trawlers, the atomic testing in the Pacific, the blowing up of dolphins brains by the Navy? What is her teaching? What is her belief? What is our responsibility as Anishinaabekwe people if that is part of creation to her? What is our responsibility? What does she think of the dead zones created by agriculture, the thousand or so from the runoff of all the petrochemicals and the oil we slather on anything that grows in this society? What is her teaching about that? Her teaching and her request to us is probably that what you know, which is clean up your mess before you make it. Don't do stuff you don't know how to clean up. Don't be greedy.
Winona LaDuke:
Her answer is found in that which we know. It is not just simply a technological answer. It is an answer that is found in a shift in values, in a shift in paradigm, from the society in which we live, to a society which is not based on conquest, but indeed instead is a society which is based on survival, which is based on humility. And I talk about these women's spirits and our Anishinaabekwe spiritual practice, but I believe in my gut, and I think that a lot of you probably believe not that different, that it is not about a color of people or a culture. It is about us as humans and our relationship to the creator and to the creation. If we, as humans, decide to lose our humanity, to lose that who we are, and to allow commercialization, to allow the industrial monster to make us into something else where we forget who we are, that we are the littlest part, the most dependent part of creation, then they win. Then they win.
Winona LaDuke:
But if we remember who the heck we are, whatever culture we come from, whatever place we come from, if we remember that we are here, we are part of creation, we are part of what the creator gave us. I'm saying these things from our culture, but every culture, every community, every person who is in this room knows that the creator is alive and that water is a spirit. It is not a commodity. It is not something that is to be privatized or over allocated. It has a life. It has a standing on its own.
Karen Michel:
Don't lose our humanity. That's LaDuke's rallying cry. Don't succumb to those who would mislead us into forgetting that to survive on this planet, ultimately means being humble, having gratitude and remembering our relationship to the creator. We'll hear more about that in a moment, but first, a little pitch for Omega Institute for holistic studies. For 40 years, Omega has been hosting workshops and retreats on yoga, mindfulness, art, sustainability, women's leadership, health. It's a rich mix, and with this podcast, I'm introducing you to some of the remarkable teachers exploring Omegas mission to awaken the best in the human spirit. To learn more, visit eomega.org, that's E-O-M-E-G-A-.-O-R-G. While you're there, consider supporting omegas mission by becoming a member. Membership comes with a bunch of perks, including access to special content, like the complete audio of the Winona LaDuke talk you've been listening to. Now, more about water and the power it has to inspire resistance against the forces of consumption and destruction.
Winona LaDuke:
The spirit that watches over rivers and lakes, I think about the issues of, this is the East, but the American West, how much can you over-allocate a river is a good American question, which is pretty much what we have done. We have created this idea that somehow man's law is higher than the creator's laws. And when we say that, we say, "How much water is in a river?" And we allocate it, and we allocate it for beneficial use. You cannot even leave the water in the river, because that's not a beneficial use of water, which is a huge problem. A lot of native communities in the West litigate their water rights because they have prior water rights to river systems. Then they try to leave the water in the river, and they're told that they can't, that they have to be sold, to the highest bidder, basically, on the market.
Winona LaDuke:
Most water doesn't even go to the highest bidder in the market out West. Take the Colorado, for example. It is milked, every drop of it. We wouldn't want any of it to go to Mexico, God forbid. So we just over allocate every ounce of it, and about 85% of it is used for wasteful agriculture practices in places like Colorado, or fountains in Las Vegas and golf greens in Phoenix. The 19 golf courses in greater Phoenix use more water than most of the Hopi villages combined. Completely absurd, the perception that somehow water is endless, that it will always be there and can always be allocated and over allocated.
Winona LaDuke:
So I was working with this group on the Rosebud reservation in South Dakota and this group, they were facing a hog farm proposal on their reservation. Bell farms, they figured out that some of these Indian tribes have separate legal rights than States and Feds, and so they wanted to basically come in under tribal sovereignty and woo a tribe to take a hog farm operation that would, according to the negotiators, bring in a lot of jobs and a lot of money, all those promises rural communities get. Every rural community gets a promise like that. The big balloon in the sky or something. So they come in and they want to put up over a million hogs a year on the Rosebud reservation in South Dakota, which would pretty much mean that the hogs would have out populated, not just the reservation, the entire state of South Dakota on Rosebud.
Winona LaDuke:
So they come in with this idea, and by the time they started working on it, they got all these sweetheart deals negotiated, of course, you know how that works. They got special water allocations. This is a water project. People didn't even have running water on that reservation, but the first ones in line for water were the pigs. That's how it works, isn't it? You want to get water on your reservation, promise a corporate farmer some water, and those lines will be coming right in, and at the end of every one of those lines is going to be some hogs. So the community started organizing, "I don't like this." They got wind it was going to stink, basically, and they didn't want to be part of that whole process. So this group organized, I like these women. Their acronyms is so funny. So they're called, Concerned Rosebud Area Citizens, or CRAC.
Winona LaDuke:
I'm not sure. I've been trying to work with some of our groups on their acronyms. I was like, "CRAC, not the best acronym," but anyway, so CRAC goes out and organizes, but nobody thought they could do anything. But they got some farming groups, the Humane Farming Association to join in with them and the Audubon Society, and they started this litigation process. I was trying to read the legal briefs and I'm not a lawyer, I'm an economist, and it's just totally insane legal processes. I'm someone who believes that the policies and the reality has far outstripped the laws to start with, but the laws are so convoluted.
Winona LaDuke:
So anyway, they're trying to litigate and they're litigating back and forth and back and forth about when the lease was signed and how it was signed and who signed it. The court did rule that the lease had been out of order, but now Bell Farms sued the tribe and said, "Well, what about them 96,000 hogs out there?" I was ready to just load up my stock trailer and go out there and haul some hogs back to our res and just eat them, but, oh no, a lot of you are vegetarians, I'm sorry.
Winona LaDuke:
I just thought we'd have the free for all. Actually, they won. So far, they have one, which is this great thing. The first time that there has been an industrial hog farm closure based on this struggle. It's one of the first cases in the whole country. And it was this little group CRAC with the bad acronym that basically took on Hormel and these hog farms, and in the meantime is saving the water out in South Dakota, and sets a really good precedent for a lot of our Indian communities. The water inside a woman's body, right here in New York state is one of the best examples of that struggle, which is that the struggle of the Akwesasne Mohawk people, the land where the partridge drums, and their struggle against General Motors and how much PCBs you should be able to dump into the river is the question. And how long? 25 years of dumping. At what point, which is pretty much the story of every river in New York, from what I can ascertain and everything around the Great Lakes, it's just the endless dumping.
Winona LaDuke:
And so you have one of the richest and largest corporations in the world and they have their facility at Massena, right next to the Akwesasne Mohawk community, and they have dumped PCBs. The proposal was containment. That is one of those absurd suggestions. Containment is basically, cap it and put dirt on it and put grass on it. It does not mean it is not still there. It doesn't mean it is not going to get into all of your groundwater, and so this community organized and how they started organizing was, my friend [Gaji Kook 00:16:08], a midwife, and so Gaji went and started getting both breast milk samples and fetal cord samples of the women in the community to see what they had in their bodies.
Winona LaDuke:
And every woman out here knows that we're basically a mirror of industrial society. You got about 500 chemicals you can't pronounce in your body. It's all in your breast milk. It's all in your fetal cord samples. They say 500 chemicals cross into the baby's placenta before the kid is even born in this society. They want to talk about right to life. That would be a whole different discussion. How about rights to some quality, to an environment that is clean? So they started to organize these women, and organized to get their Superfund site cleaned up to get it designated as a Superfund site, because they had mirex, PCBs, DPE, DDT, everything was showing up in these women, and then so the women stopped eating the fish. The women tried to eat good and tried to get their bodies clean. That's what they did, but the question of, "If we should all have to change our behavior, because some corporation refuses to change its behavior," is the question that we need to ask in this society, so that is our community's struggle over what it is that is in our water.
Winona LaDuke:
The overall issues that we face in the native community are really a microcosm of issues on this worldwide scale, and they are really not that different. There are fundamental issues of dignity, whether it is the dignity of people to live with water that is clean or their bodies are clean or with the food that the creator gave them, to be able to continue eating that. It is issues of who should have the right to control life, whether that life has leaves or whether that is our own genetic material. In the end, I would suggest it is the issues of this conflict that we have that is, in my humble opinion, not really a conflict between the Anishinaabekwe people and the United States, or the Hopi and the United States government.
Winona LaDuke:
It is really a conflict in world views. It is a conflict between land-based peoples, or people who view the earth as their mother, and industrial society, and that is really, our quandary, and that is our challenge, is how we reconcile that. We live in a rich and powerful country and we are people who need to exercise our responsibilities to do the right thing. And that doing the right thing, from the perspective that I come from is not about doing it just for intellectual reason. It is about doing it because that is how we reclaim our relationship to the creator, by doing that which we were intended to do, by ensuring that we do not make a mess that destroys things for other relatives, [foreign language 00:20:02] by caring for that, which we need the most, which is water, nibi, because water is life.
Karen Michel:
For many years, I lived without running water in interior Alaska. So did my neighbors. It wasn't unusual, and because we had to haul water from nearby streams and melt the winter snow, we never took it for granted, never used more than we had to to keep clean, healthy, alive. People do this all over the world, traveling miles and hours for fresh water, which truly is precious, and it's running out, while the oceans heat up, rise up and destroy homes and habitats. Just as Winona LaDuke teaches us about the four female spirits of the Anishinaabekwe who are responsible for water, she urges us to be active caretakers and protectors.
Karen Michel:
Dropping In is a presentation of Omega Institute, dedicated to awakening the best in the human spirit. If you like what you hear, leave us a review on the iTunes store, and tell your friends. It all helps more listeners find us. You can find more episodes of Dropping In through your favorite podcast provider, or by visiting our website, eomega.org. The website is also a great place to explore Omega with more of your senses. You can watch videos, read articles, sign up for a workshop or an online course, all at E-O-M-E-G-A.org. I'm Karen Michel. Dropping In is written and produced by me, the music and mix are by Scott Mueller, and Rob Harris is the executive producer. Thanks for dropping in.