Poet Anne Haven McDonnell says that encountering the natural world is encountering the mystery. In part two of our exploration of Orion Magazine's environmental writer's workshop, a bear peers in the window of the classroom at Omega. That close encounter with wilderness inspires McDonnell to read her own bear poem as well as others exploring the kinship between humans and animals.
This episode features longtime public radio journalist Karen Michel's intimate conversation with McDonnell woven together with audio recorded in McDonnell's Omega workshop session.
Join Michel for each episode of Dropping In as she sits down with the great thinkers, creative talent, and social visionaries who teach at Omega Institute, to explore the many ways to awaken the best in the human spirit.
Listen to new episodes here on our website, or subscribe using Apple Podcasts, Spotify, Google Podcasts, Stitcher, or your favorite podcast app.
New to podcasts? Check out our handy podcast FAQ to get started.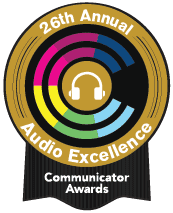 Anne Haven McDonnell:
Poetry can hold a lot of ambiguity and ask questions. And I think that it's suited to the mystery that we feel when we encounter the natural world.
Karen Michel:
That's poet and professor, Anne Haven McDonnell. This is Dropping In, from Omega Institute, a podcast that explores the many ways to awaken the best in the human spirit. I'm Karen Michel.
Karen Michel:
Lots of longtime meditators will point out that even a short time spent meditating gives benefits that not doing it at all couldn't possibly provide. For a short time listen with longtime benefits, check out the podcast Meditation Minis with Chel Hamilton. Short guided meditations to ease your anxiety, relieve your stress, target whatever ails you. If Chel can't get you to chill, then you really need to listen to Meditation Minis. Head to our website, meditationminis.com, and let Chel guide you to wherever you'd like.
Karen Michel:
Ann Haven McDonnell almost channels spirits in her poems, the spirit of the land, of the animals who live on it, the people who interact with that terrain, and the critters. Ann was among the distinguished writers invited to teach and share their work at the Orion Environmental Writer's Workshop held each year at Omega Institute. Orion's goal is to encompass nature, culture, and place, and the fiction and nonfiction writers who come represent a variety of places, some more urban as with Philadelphia-bred poet Major Jackson, others, less so, as it is with New Mexico resident Ann Haven McDonnell. She transfixed me with her mix of observation of the external landscape and insights of the intimate landscape of the soul. Ann Haven McDonnell began her reading by talking about the night before when a black bear emerged from the woods.
Anne Haven McDonnell:
Hello. I'm very grateful to be here and in keeping with the bear theme, I am going to open with the bear poem. So if it conjures the bears, take a picture with me with the bear. I'm interested in animals and in old stories that talk about the kinship between humans and animals and the space between them. So this poem is called The Woman Who Married a Bear, and that's the name of old stories and native cultures, and also in European cultures.
Anne Haven McDonnell:
The Woman Who Married a Bear.
Anne Haven McDonnell:
I've never seen a bear bared to air, skinned to a pearled blue, the color of inside shells or secrets. I've heard hunters shutter, how human they look, hung their upright. It reminds me of the bear who roamed New Jersey with mangled feet, lumbering on hind legs like a person in fur, holding those poor paws to his chest. Bipedal, fans called him Pedals and cried when a hunter shot him. All the ways a distance can collapse or be crossed. Everyone wants to see a bear, warm and alive and running away, like I saw one. Her heavy rounded rear, pelt rippling, as she plowed uphill, putting the earth between us. Her body, dark and round, like the whole underground, where she curled, suspended, gathering the braided medicines of sleep and earth. In the old stories, people who cross over never quite return. Once, I dreamed my body was enveloped by warm dark fur. It wasn't a symbol of you or him or the love I always wanted from her. It was new. Dank breath and cool seeps in the cave wrapped by that bear as if sleep there could carry me back where I belong.
Karen Michel:
Bears, I've seen lots of them in the wild; polar bears in the Arctic, terrifying in their size and reputation, brown bears and grizzlies in interior Alaska, curious if I was foe or feast, black bears lumbering on the rock behind my home in the woods in New York, not far from Omega Institute. Up here in the Hudson Valley, that's pretty normal, and sometimes it's an added bonus of a rural Omega retreat. As Anne Haven McDonnell wrote in her poem, bears truly do look human, especially as I can attest, dead, skinned. Ann and I talked about bears and lots of other things, a few days after her reading. And you said everyone wants to see a bear. You think that's true? And if so, why?
Anne Haven McDonnell:
Yeah, I do think that's true. That reference was just a newspaper article I had read about a bear who was in the streets of New Jersey, and that was walking upright. And I was interested in the way that closeness to a human being, both can draw us to an animal and then also shock or repel us when there's violence to the animal. So when a bear is skinned, after being hunted, I've heard that's a haunting site, how familiar and how human it can look.
Anne Haven McDonnell:
So I was interested in the ways that we come close or draw away from animals. And I do think that there's a thrill. Everyone wants to see a bear as evidenced by what happened here when a black bear wandered into the meadow, behind the reading, and we could all see through the windows, this magnificent black oily pelt of fur, and everyone got up and rushed to the windows and rushed outside. I think we're hungry to connect and to see animals and especially ones that we don't often see, and that might scare us a little, like a bear
Karen Michel:
In the poem you say, "Once I dreamed my body was in developed in dark fur."
Anne Haven McDonnell:
I actually did have that dream, and it did feel like a kind of homecoming and the dream, that closeness and physical contact with the bear. It was extremely comforting, and I was thinking about how often we reduce animals to symbols for own human use, and that there was this distinct otherness, but it was very comforting in the dream.
Karen Michel:
In some cultures, dreams are considered messages and the creatures, the characters who populate them, messengers of good or bad, of places both worldly and not. In Ann Haven McDonnell's next poem there's no dream, but there's a real life messenger.
Anne Haven McDonnell:
I teach at the Institute of American Indian Arts, which is a tribal arts college in Santa Fe, on the outskirts of Santa Fe, and the next two poems take place at that school, my job.
Anne Haven McDonnell:
This poem is called Messenger.
Anne Haven McDonnell:
In the parking lot, outside my office, a road runner stood on top of my car, a real one, not a hood ornament. I'm not bragging, but there were other cars. Endless purchase. Maybe she liked my old truck, the dragonfly blue of the hood, or the faded circles of worn away paint, like dry desert puddles lined in salt. Before I had only seen the bird in cartoons, so when she leaned her neck forward to run, red eyes streak lit like a little flame, her body still and pointed like a rudder, and her legs spun in speed, I laughed out loud at the wonder of it. Bird zipping across the silent campus, a blunt noon sun, all the cars hot and still and bored in their shining metal. Trust me, there was no one else to see this. Nothing chased the bird as she ran like a messenger, like the world was on fire and no one was watching.
Karen Michel:
Did you first think of the road runner because of the cartoon, or because it was there on the hood of your car?
Anne Haven McDonnell:
Because it was there on the hood of my car. I couldn't ignore it. I just walked outside and there she was, standing on my car. That was the encounter, just the wonder of it. And then just thinking about why it was so filled with wonder, and the humor of it too.
Karen Michel:
Did you recognize it as a road runner because of the cartoons or because you actually knew it was a road runner?
Anne Haven McDonnell:
That's a good question. Well, when it ran, it was unmistakable, and I think the cartoon was definitely there in my perceiving of that, but I must have seen pictures of roadrunners so I recognized it.
Karen Michel:
There's more of Ann Haven McDonnell's poetry in my conversation with her coming up. We'll hear her thoughts and poems about climate change and the potential for poetry to bring awareness.
Karen Michel:
Now, a word about Omega Institute for wholistic studies. For more than 40 years, Omega has been hosting workshops and retreats on yoga, mindfulness, art, sustainability, women's leadership, health. It's a rich mix of more than 350 programs annually. And with this podcast, I'm introducing you to some of the remarkable teachers exploring Omega's mission to awaken the best in the human spirit. To learn more about Omega visit eomega.org. That's E-O-M-E-G-A.O-R-G. Let's get back.
Anne Haven McDonnell:
So I've done some hands-on kind of restoration and sustainability work with students on-campus, and this is about that. And it's called Check Dam. If you don't know, in the desert when hard rains come and erode where the land has been degraded, check dams are when you put a pile of rocks to slow down the rain, and so it fills with soil and seeds and plants.
Anne Haven McDonnell:
Check Dam.
Anne Haven McDonnell:
It's not lost on me, white woman with my students; Hopi, Dene, Apache, Menominee. When we form a line, passing rocks hand to hand, building little check dams above the head cut where rain, when it comes, comes hard and fast, carving this dusty soil, grazed and raised and taking hold in the low places where water slows, sinks and becomes that yellow blanket. Calpan daisies, and four o'clocks, purple aster and thyme-leafed spurge, the juniper, shading tiny gardens where the pinion are coming back.
Anne Haven McDonnell:
Carl throws some seeds of blue grama and buffalo grass, while Michael scatters Apache cotton seeds his grandfather gave him. The tips of grama grass are curved and lit, like commas in the sharp fall light. Once, this whole place was gardened, check dams and rock mulch for fields of corn, squash, beans, cotton, and whatever else the people grew here. Now, these empty houses stretched for miles, too quiet with their driveways, newly-planted trees and gravel yards.
Anne Haven McDonnell:
Water maps its own time across the desert, carves earth into a canyon, growing beneath the barbed wire border of our campus. Still, here we are, tossing seeds above a rock pile, trying to slow the rain.
Karen Michel:
You have this line, water maps its own time across the desert. Could you elaborate on that?
Anne Haven McDonnell:
Sure. I was thinking about just relationship to time, through that poem, and the time of human inhabitants of the land and how things have changed, and the irony of being at a tribal college with Native American people, students, who are working to restore this degraded landscape, that is surrounded by development, mostly non-Native people, and myself as a non-Native, being in that role of working with my Native students on this restoration. So I was thinking about time as changes in human habitation and relationship to the land, and then bigger time as how water shapes and changes the land with or without humans. It changes the land with human help through check dams, and it also alters the land and maps its own kind of time.
Anne Haven McDonnell:
This is called A Thin Line. This starts with in Colorado, there's an abandoned mine where there's a huge fly-out of Mexican free-tailed bats and starts with that.
Anne Haven McDonnell:
A Thin Line.
Anne Haven McDonnell:
Once I saw a river of bats stream like black confetti over my head, fan out across the valley, wing and swerve to swallow mosquitoes and they're thin throats. Imagine: their winged hands and the dark air, their nipples and warm bellies and tiny shouts bouncing back the geometry of moth wings and an ocean of night.
Anne Haven McDonnell:
I have a friend who placed them side by side, two skulls, meticulously cleaned, wolf and bat, the same slide down the nose, hollowed caves for eyes, even those curved canine teeth. Almost identical except one was tiny. One could be crushed to crumbs between two fingers. He sat them on his table made of black stone with fossils spiraled like shooting stars. We crouched on the floor, eye to eye, to see. There's not much between us on the sinewy earth. The sky is an eggshell that keeps us warm. Things repeat themselves and then startle in their newness, the way bones are rivers for a while, and then become river beds with curves and sockets where life pooled and chewed. Memory, too, circles back, the thick resting weight of your hands on me like a bat wraps her shawl of wings around the warm planet of her pulsing heart, the ice-light of stars a breath away.
Anne Haven McDonnell:
I think a lot of people are listening and looking a lot, as there's a growing awareness of the precariousness of where we are as human beings on the planet right now with climate change, and with extinction rates. And as we feel the pressures on these systems, I think there's a lot of people experiencing that, and then noticing ways that shows up in our immediate environment.
Karen Michel:
As a writer, specifically as a poet, what impact do you feel you can have on that awareness?
Anne Haven McDonnell:
Well, I think impact with poetry is an interesting question because there aren't as many readers of poetry as maybe other genres. Although, I think that right now we're seeing a rise in poetry popularity in reading poetry. I think that we are hungry for the way that poetry uniquely can slow us down and access other ways of knowing that other kinds of writing and language can't.
Anne Haven McDonnell:
I think poetry, it's an ancient language and it always has a place. But I feel that the pace and pressure of these times, it's even more needed, so I trust in that. And because it feels like a balm and a medicine to me, to pay attention and enter the process of writing a poem, I hope that it can be that to hear or to read as well.
Anne Haven McDonnell:
The last poem is a short poem about a fish that I caught and still think about.
Anne Haven McDonnell:
A Little Cairn for Color.
Anne Haven McDonnell:
Throat of that rock cod, as I pried out the lure, turquoise, mint blue, kestrel flame, apricot-lit, halved open. We were hungry. We ate others, piled shells, stones, bones, middeding the shore, but we wavered before this kill. Shock, how after the flanks faded, drained their dark sea-colored scales, still, the pearl bright throat. That color went down with the faint sweet flesh, color of wet fire, throat of northern lights. I only saw it once. I closed my eyes and ate.
Anne Haven McDonnell:
Thank you.
Karen Michel:
There's a Joan Armatrading song that goes, "Sometimes you eat the bear. Sometimes the bear eats you." As we heard from poets Anne Haven McDonnell and Major Jackson in this and the previous episode of Dropping In, sometimes poets write about bears instead.
Karen Michel:
Dropping In is a presentation of Omega Institute, dedicated to awakening the best in the human spirit. If you like what you hear, tell your friends and leave us a review on Apple podcasts. It helps new ears find us. To learn more about Omega, visit our website at eomega.org.
Karen Michel:
Remember to check out Chel's Meditation Minis podcast, and just like the show, it's free on Apple podcasts, Spotify, your favorite podcast app, or go online to meditationminutes.com. I'm Karen Michel. Dropping In is produced and edited by me. Music and mix are by Scott Mueller, and Rob Harris is the executive producer. Thanks for dropping in.