Paralympic athlete, Rhodes scholar, and author Bonnie St. John knows about resiliency. She was born with one leg shorter than the other. And at the age of five, she made a tough decision to amputate it. After many surgeries, St. John learned to live life to the fullest—walking, running, and skiing with a prosthetic limb. In her workshop at Omega, she asked women to look deep inside to see what they need to let go of, to live their lives with purpose, creativity, and passion.
This episode features longtime public radio journalist Karen Michel's intimate conversation with St. John woven together with audio recorded in St. John's Omega workshop session.
Join Michel for each episode of Dropping In as she sits down with the great thinkers, creative talent, and social visionaries who teach at Omega Institute, to explore the many ways to awaken the best in the human spirit.
Listen to new episodes here on our website, or subscribe using Apple Podcasts, Spotify, Google Podcasts, Stitcher, or your favorite podcast app.
New to podcasts? Check out our handy podcast FAQ to get started.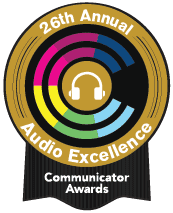 Bonnie St. John:
My dream is for us to have more resilient skills to be the best of who we can be, and not live from fear but live from creativity and purpose and passion.
Karen Michel:
Bonnie St. John is passionate about living life to beyond the fullest as she has. And she's passionate about helping others, especially women, get the skills to do so. This is Dropping In from Omega Institute, a podcast that explores the many ways to waken the best in the human spirit. I'm Karen Michel.
Karen Michel:
Bonnie St. John was a Rhodes Scholar, worked in the White House, won three medals as a paralympic skier, and is the author or co-author of seven books, including How Great Women Lead, Live Your Joy, and Micro-Resilience.
Bonnie St. John:
In one of my social media identities, it says resilience ringleader. That's pretty good.
Karen Michel:
And that's pretty much what she was at her Omega workshop on self care and resilience for women. The workshop began on a Friday night with a simulated campfire in the middle of the room, a few sticks of woods, some candles, no s'mores.
Bonnie St. John:
To start, I'm going to do a moment of silence and I'm going to kick it off with a sound and then let you just breathe and be present, and then I'll have another sound and then we'll get started.
Karen Michel:
After the sound of the bowl was no longer audible, Bonnie opened the discussion with the key question of the workshop.
Bonnie St. John:
What do you want to let go of? I'm still struggling. I'm going to wait. I'll come back.
Karen Michel:
There were more than a dozen women, ranging from the early 20s to three times that age. They came from Turkey and Puerto Rico and as near as a few miles away in New York's Hudson Valley. Karen Bonner came from North Carolina. She wanted to be rid of her business partners.
Karen Bonner:
It is a relationship that no longer serves me, but I really feel like they need me, so I stay and I've become aggravated and frustrated. So, I'm letting go of that relationship.
Karen Michel:
For other women, it was a matter of addressing their relationship with themselves.
Participant:
I don't feel like I have any resilience anymore. I feel like a wet noodle.
Bonnie St. John:
Burn the burnout. Thank you for coming.
Participant:
Well, I feel like I'm embarking on a new phase in my life. I'm going to be 63 in about a week.
Bonnie St. John:
No way.
Participant:
Yes, way. Definitely, way. I'm just now realizing that I have a voice that I really have kept under wraps for a very long time and no longer willing to do that. I'm letting go of suppressing my voice.
Bonnie St. John:
Wait, what is the opposite of suppressing your voice?
Participant:
Speaking my voice, speaking my truth, and in a way that's helpful for me and helpful for other people, not just spewing anger. But being the age that I am now, realizing I know a lot of stuff that I can share that I never felt comfortable sharing. I want to be able to just really do that and own it. And hopefully, it will be received in the spirit that I choose to give it.
Bonnie St. John:
Thank you.
Participant:
I think right now, what I've been trying to stop myself from doing is being what other people need me to be, whether that's over listening or ...
Bonnie St. John:
No, don't stop doing it for me now. Just kidding. I'll keep listening. I'm only kidding. I should not do that, Jaime. I'm sorry.
Participant:
I know. I think I fall into a trap of people's therapist or dropping everything for others, or just in general knowing that if I'm this way, I'm not going to get the wrong reaction or I'll stay under the radar or those types of things where in general, in the long run, it doesn't make me happy, it slows me down of what I see for myself in the future, because I'm not exactly representing myself 100%. I throw into the fire, everyone else's wants for me and decide to push for what I want for me.
Karen Michel:
The women gathered around those candles nodded as each one spoke, sharing the intimacy of their dreams and the familiarity of their fears. Workshop leader, Bonnie St. John and I talked about that later.
Bonnie St. John:
I thought what was amazing, and they all commented on, was how much they saw themselves reflected in each other, whether they were white or black or young or old, that not exactly the same, but there was a lot of commonality. A lot of our fears had similar roots, but our joys and our hopes were so multifaceted. We might be more differentiated by our hopes and dreams, but more similar in our fears.
Karen Michel:
Wow. Well, fear is a primal instinct.
Bonnie St. John:
Yeah, I think fear is very primal, but our hopes allow us to express our humanity.
Karen Michel:
Bonnie St. John embodies hope. When she was born, one leg was shorter than the other. At the age of five, as she told the group, she chose to have it amputated. She wanted, she said, to be able to wear matching shoes. Many years later, back at a different Shriners Hospital. She counseled another young girl.
Bonnie St. John:
I was on book tour, I think it was actually How Strong Women Pray, and I was making an effort when I was doing that book tour to stop in as many Shriners Hospitals as I could. I had my leg amputated at a Shriners hospital in Los Angeles, and I don't know if you guys are familiar with it, but everything was free. [crosstalk 00:07:01]. So, from the time I was five, and all the way up, I had a bunch of surgeries. I was in and out of the hospital, different size legs, all the way up until 18, everything was free. It's amazing what they do.
Bonnie St. John:
I had wanted to visit hospitals and sign autographs for kids and do stuff like that. I was doing a speech in Houston and I said, I can go to the Houston Shriners hospital. And they said, "Well, the time of year you're coming, there's not a lot of kids here." It's a transition, or kids are going back to school, I don't know what the reason was, but they were saying, "There's really not that many kids here. You don't have to come." And I was like, "I'll come. I'm there. Let me come. I don't know who's there."
Bonnie St. John:
I go, and there was a girl there, there weren't very many people there, but there was a girl there who had the same birth defect that I did. My leg, the growth was stunted in my femur. My femur is actually about this long. My knee would have been right here. My foot would have been coming out here, but actually, they amputated and then later they even shortened it even more. If they hadn't done anything, my foot would probably be coming out right here.
Bonnie St. John:
This girl was probably, I don't know, eight years old, maybe nine years old, and she had a walker and she had jeans, bell bottom jeans, and she was walking, and when she pulled up her jeans, her foot was coming out right here and she had a fake foot underneath her foot, so the jeans were covering up her foot.
Bonnie St. John:
She didn't speak any English at all. She's staggering around on this walker and I'm looking at her and I can't say, "Hey, cut off the foot. It's going to be great." I couldn't say anything, so I put down my purse and I ran down the hall and then I came back and I had a jump rope in my purse, I don't know why, it was one of my latest exercise craze.
Bonnie St. John:
I start jump roping, and I'm trying to communicate to her that I got the leg amputated. I had the same thing, and look, you could do much more if you agreed to the amputation. And before I did that too, the nurse was telling me that they had suggested the amputation and she really was saying, no, she really didn't want to do it.
Bonnie St. John:
I don't know what happened. After you leave there's HIPAA rules. She's in health care. I'll never know what happened to that little girl, but I hope that I was able to give her a message that there's this possibility.
Bonnie St. John:
When you think about it, here's this little girl. She had been brought from Mexico into this hospital in Houston. She's surrounded by free medical care, everything you could ever want, and she's saying, no, no, no, I'd rather use this walker and stagger around. And we think, wow, that's crazy. But is there some area of our lives where we're doing that?
Bonnie St. John:
Sorry, that's where the story's going. Are we holding on to something that we think is so important that we're sentimentally attached to, or we're just used to it we're afraid to let it go, that really isn't helping us, that we could be running, metaphorically, we could be enjoying life, we could be dancing, we could be jumping rope, if we would just let go of this thing that somehow we think is so important, we can't let go of it.
Karen Michel:
In Bonnie's case, it was a literal letting go. Perhaps everyone has something to, at least conceptually, amputate.
Bonnie St. John:
I don't know if everyone has something that should be amputated, but it's certainly something to reflect on is, are you holding on to something that isn't serving you? It's easy for us to look at someone else and say, they should do that. But it's much harder to look at ourselves and say, what is it we're not willing to amputate because we think it's so much a part of us and yet we'd have a better life without it. That's a good question for everyone to reflect on. Does everyone have something? I don't know. Do you have something that you need to amputate?
Karen Michel:
Perhaps it's something you've held on to, and a wish to fit in, to be normal. For one of the participants, her desire to do and be someone as a woman wasn't considered normal in her homeland of Puerto Rico. For Bonnie st. John, as a young amputee, she too, wasn't deemed normal.
Bonnie St. John:
I wasn't offered the opportunity to be normal. I think probably most people listening would think, well, neither was I. Who is normal? Like you said, I don't even know what normal is. But I do think a lot of us feel pressure from something we imagine to be normal. And I think young people now especially feel that pressure from social media or something like that, that they're supposed to fit in. And maybe normal is some ideal even.
Bonnie St. John:
But here's what I would say is, if you want to be extraordinary, by definition you can't be normal. Extraordinary is not normal. If you want to choose to be extraordinary, you're going to have to get out of the comfort zone of being normal.
Bonnie St. John:
One person said, if you feel warm and comfortable, you're in the middle of the herd. Being extraordinary means getting a little uncomfortable, maybe being a little different, a lot different, and figuring that out. But if you're not willing to be uncool or not be normal, you don't get to extraordinary.
Karen Michel:
When we come back with Bonnie St. John, we'll hear about her path to extraordinary, to paralympic athlete, and how skiing led to her many achievements. But first a word about Omega Institute for Holistic Studies. For more than 40 years, Omega has been hosting workshops and retreats on yoga, mindfulness, art, sustainability, women's leadership, health. It's a rich mix. And with this podcast, I'm introducing you to some of the remarkable teachers exploring Omega's mission to awaken the best in the human spirit.
Karen Michel:
To learn more about Omega visit eomega.org. That's E-O-M-E-G-A dot O-R-G. Better yet, make this podcast your entry point into all things Omega. Subscribe to Dropping In, leave a review on Apple podcasts, and tell a friend.
Bonnie St. John:
You ask, am I driven? I know it looks like that, but what you also heard this weekend was I was always saying, it's okay to fail. I will try a series of things and some of them won't work and then I'll try something else. To me, driven means succeed at any cost, kill yourself if you have to, and I don't feel like I did that. I was always trying different things. I wanted to get into a good college. I studied hard. I tried to do that. I thought, well, I'll go skiing, and I did that. And if it didn't work, it wouldn't have worked, and I would've gone back to college and gotten a job and done something else. I do work hard.
Karen Michel:
But there's that thing about there's a difference between ambition and drive. You can have all the in the world, if you don't have that drive to, if not fulfill, try and fulfill that ambition.
Bonnie St. John:
I have grit. Drive doesn't seem like the same thing to me. Grit is passion plus perseverance and hard work. Drive sometimes seems to me like being driven, like being possessed. But passion plus perseverance feels like right work, a path with heart. Drive doesn't always sound like a path with heart. It could be somebody who's just obsessed with being on the fast track. It could be somebody in the rat race. Whereas a path with heart feels different.
Karen Michel:
So that's why you don't use the word drive. You don't-
Bonnie St. John:
Well, as you said, are you driven? It sounds like it's somebody else is in the driver's seat. Are you driven, means you're not in the driver's seat.
Karen Michel:
No, see, I don't hear it that way. That's not what it means to me, anyway. I think of many of the people I know who managed to accomplish what they seek to accomplish, they are driven to do that, it's like you used the word possessed. But possessed is more than I mean. It's-
Bonnie St. John:
Again, driven to me, and possessed-
Karen Michel:
Focused. I mean focused.
Bonnie St. John:
Focused. I like focused. I'll take focused. Focus has always been a strong suit for me. When in a ski race, it could be 30, 40 seconds long and you have to be very focused to succeed. I had my own self hypnosis method that I used to mentally prepare for a ski race so that I could be able to deliver that 30 seconds to the best of my ability, like flipping a light switch.
Bonnie St. John:
To write a book, requires focus, very different kind of focus, because it has to be sustained over months. But to carve out hours to write out of a busy schedule. I had a child, I had a husband, I had a job, and so carving out time to focus to write a book is something a lot of people can't do. And I did. I've written seven books now.
Bonnie St. John:
Speaking is another kind of focus that a lot of people are afraid to do, and it does require mental preparation, You see I speak without notes often and it requires focus. I love focus. Sometimes I joke that I have attention surplus disorder.
Karen Michel:
Bonnie St. John still embodies the just do it attitude and focus that she gained as a young athlete.
Bonnie St. John:
I certainly learned a lot from sport about discipline and taking care of yourself and that you can grow, you can build something. I think a lot of times I use the analogy is that learning to have joy is like a muscle. You can grow it. Courage is like a muscle. The more you exercise it, the stronger it gets. And confidence is like a muscle, you have to exercise it to get better.
Bonnie St. John:
I certainly have learned that lesson, is that you can grow. The growth mindset work, I think is really interesting too, is not thinking about it as talent that you have a talent for sales, or you have a talent for this, which great, some of us have innate abilities, but it's the ability to exercise it and develop it and hone your expertise in that area that makes it really worthwhile.
Bonnie St. John:
I think sports definitely helps teach you that, because you can't excel in sports without the discipline of practice. And coaches, having coaches, having people that you let make you better, I think, is a good takeaway from sports. I didn't do a team sport. Skiing is not a team sport, but that is a benefit of doing sports too, is learning to be in a team and to work together as a team.
Bonnie St. John:
What is it, there's some stunning percentage of women CEOs they say did sports in school. I forget what the exact number is, but it's very high. I think sports is a good way to learn about life. It's not the only way, but it certainly has some good lessons that have sustained me.
Karen Michel:
For Bonnie St. John, sports became another way to affirm her identity, or in her case, identities.
Bonnie St. John:
The other thing about sport for me that was really powerful is because I'm disabled, that when I started doing skiing, I was around other people with disabilities and I had to go to the ski area, throw my artificial leg on the ground and go skiing.
Bonnie St. John:
Actually, when I started doing sports, disabled sports, it was the first time I really was openly disabled. It was like I was being outed as a person with disability. In normal life, I could wear pants, I could cover it up, I could blend in with everyone else, but to have outriggers, different equipment, and then hang out with a bunch of people with disabilities, it suddenly became very salient and very visible. It taught me self acceptance and the ability to laugh about it. We would all make jokes.
Bonnie St. John:
There was one time I left. I came up to the ski lift and a guy friend of mine had left his leg by the chairlift, and it looked a lot like my leg except mine was brown, and so me and some of my friends hid his leg, put my leg there with a bottle of suntan lotion. Just being able to goof around, it just lightens your load.
Bonnie St. John:
I also was sponsored by the black skiers, so I got to hang around with a lot of black skiers and go to their convention. Skiing gave me access to this whole disabled world that gave me a sense of identity, and then this whole black world that I had not lived in, I had been in white schools. I had not gone to black churches. This gave me access to a black world. And it's a world where in the national brotherhood of skiers, people are probably successful at their jobs, so they can afford to go on these trips. They're usually educated. They're people who are not afraid of going outside people's expectations. Black people who are out skiing are not stereotypes and outside of going to the black skier convention, most of the time when they're skiing, they're the only one.
Bonnie St. John:
It was interesting because it was a group of people who are courageous, who are successful, who are interesting, so that gave me a whole identity as a black person that's not what the media projects. Sport also gave me access to identity pieces that were really important.
Karen Michel:
In the 1984 Winter Paralympics, Bonnie won a silver and two bronze metals, becoming the first African American to win medals in Winter Olympic competition. She graduated from Harvard, had a Rhodes Scholarship, and worked in Washington DC when President Clinton appointed her to a position on the White House Economic Council. Now she travels extensively, giving workshops and promoting her many books. Still, when she walks into a room of strangers as a woman with a prosthesis and dark skin, she faces racism and sexism.
Bonnie St. John:
Well, one indicator that is frustrating is that the United States is far behind other developed countries. Many other developed countries have had women leaders. It does show that there's something about our culture that makes it harder here. I think racism has been something that people say, that's terrible, but sexism is often, well, can't you take a joke? There hasn't been as much excoriation of sexism. It's more culturally acceptable. It's challenging.
Bonnie St. John:
I think the good thing about the time that we're in is there's a cataclysm of stuff showing up. Again, the Me Too Movement, of stuff being brought to light that is really activating women. I think we, as women, have to really decide, are we really willing to work hard for what we need in society.
Karen Michel:
It seemed all of the women at the workshop were confident that they wanted to change and we're willing to work hard for what they needed for themselves. And what Bonnie St. John identified as what's needed in society.
Karen Michel:
Among the most vocal was Lisa Morales from Puerto Rico, an educator she'd been working on recovery from the hurricane that devastated her homeland. Among the obstacles she faced were entrenched cultural attitudes about the role of women. We spoke about her challenges.
Karen Michel:
As a woman, how has it been different for you, or has it been different, in order to accomplish the things that you want to accomplish?
Lisa Morales:
For starters, it's the toxic masculinity culture that we talk about. It's something that it's really rooted in our lives, especially when we come from small towns.
Lisa Morales:
For starters, when you dream big, you're seen as someone that's not realistic and sometimes they tend to put you down for it, because it's your main goal in life should be to get married and have kids. I say the checklist. At least for my generation, they added to the checklist having a university diploma, but it's the way you find a husband. You go to college to find a husband. I was brought up thinking and listening to different people and family members that your main goal in life should be to just get a college education and find a husband and have a family.
Lisa Morales:
When I decided that I didn't want none of that, I have my education, but it's something that I chose to have not because I was forced to, then it's easy. I don't know if that's the word, but sometimes you feel like you're the .... Sorry.
Lisa Morales:
The black sheep. Because you are not normal. Because you are completely the different, the opposite, of normal. And I am the opposite of normal. I am rebellious because I claimed my uniqueness and my right to be me, even if that separated me from people and from even my own circle of friends and family.
Lisa Morales:
Yes, it's something that still today we fight to actually be seen and valued as a professional. At least for me, I'm a very free spirit and I like to be who I am. Sometimes I have been judged for it because I don't quite fit in a box.
Karen Michel:
How do you feel that you will apply what you're learning in this workshop to those challenges when you're back home?
Lisa Morales:
I will apply so many things. You asked the reasons why I came here, and the second reason is for me. Because of my upbringing and the challenges that I have lived in my life, and all those narratives that I was brought up in, thinking that you cannot do this, and you cannot do that, either because you're a woman or because those are things that are reserved for other types of people.
Lisa Morales:
I have been struggling with depression and anxiety disorder that it's not just until recently that I actually acknowledged it. I have been in the pursuit for many years of something that I didn't know what it was, but I knew I was lacking if something.
Lisa Morales:
I chose to be here because this for me is a healing. I'm not just doing it for my students. I'm doing it for me. Because I want to. I want to heal. I want to be better. I want to take better care of myself. I want to love myself more. I want to see myself as others see me because many people say to me all the wonderful things that they see about me, but sometimes it's difficult to actually see yourself. That's why I chose to be here.
Karen Michel:
Bonnie St. John's workshop showed how essential it is to start by believing in oneself. Even she has to remind herself about her many accomplishments, her far from ordinary life, and she's still on a roll.
Bonnie St. John:
To me, I just have to pinch myself. I think I'm Forrest Gump. I saw the movie again, Forrest Gump, when he starts out running in the braces and then he goes to world championships in ping pong and meets presidents, and I'm like, that's me, I'm Forrest Gump. I've just had this crazy life that's been incredible.
Karen Michel:
Do you have a relationship with chocolate?
Bonnie St. John:
Isn't it one of the four basic food groups?
Karen Michel:
Or first basic food group.
Bonnie St. John:
Yeah, I agree.
Karen Michel:
Dropping In is a presentation of Omega Institute, dedicated to awakening the best in the human spirit. If you like what you hear, tell your friends. Leave us a review on Apple podcasts, it helps new ears find us. And to learn more about Omega visit our website at eomega.org. I'm Karen Michel.
Karen Michel:
Dropping In is written and produced by me. The editor is Katherine Stifter. The music and mix are by Scott Mueller. And Rob Harris is the Executive Producer. Thanks for Dropping In.